Senior Testimonial: Eric Gould: My Declassified School Survival Guide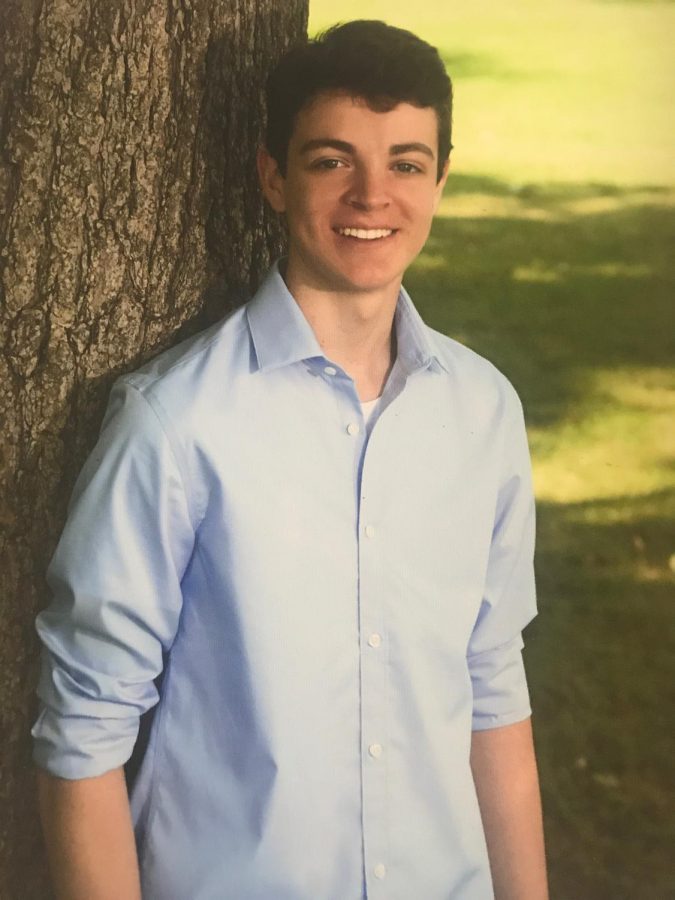 Eric Gould  '19
Wow, how is it coming to an end? I have been in this school system for all 17 years of my life. It is very hard to believe that I'll be moving on. Leaving this school and town will be difficult for sure, but a necessary step that everyone eventually has to take.
I just wanted to say thank you to everyone that has helped me along the way. Whether this be family, friends, teachers, coaches, tutors, counselors, etc. Even though it might sound corny, I wouldn't have been able to do it without everyone's support. The community of Westborough has been an amazing place to grow up in. The society around here is very rewarding and I am extremely thankful.
To end my final year of high school, I wanted to give tips that could be used in each year of high school. Even though I'm not some motivational speaker, or an extremely accomplished author, it could be useful to apply some tips from a senior into your high school life.
The most interesting stage of high school, freshman year. Coming from middle school, you're used to a small environment. It might feel like you have decades of school left in store. However, it'll go by faster than you think. Get involved in as many activities as you can to start high school. Whether this be sports, clubs, you name it. Regarding academics, make sure you begin to study your hardest. Even though you still feel super young, these grades will be seen by college admittance teams, if you decide to apply. Later on during the start of senior year, you'll be very thankful that you tried your hardest and got the best grades you could get.
The best year of high school, sophomore year. You aren't quite an upperclassmen and you are no longer a freshman. It might seem that everyone is ignoring you, but trust me, you'll get plenty of attention during junior year. My only advice for sophomore year is to keep up your grades and stay involved in the activities you began during freshman year. Also, do NOT stress about prom. Prom is a whole entire year away and everything will work out.
You're finally an upperclassmen, junior year. Everyone seems to say this is the most stressful year of high school. In my opinion, it really isn't unless you make it more stressful than it has to be. If you're planning to apply to college, definitely begin to take the SATs and ACTs as early as you possibly can. In addition, try to start the college application process in some sort of way. If you don't, the beginning of senior year is going to be very overwhelming and hectic. These tests are dreaded by everyone and very time consuming. But trust me, you'll be happy you took the test multiple times once senior year hits. Continuing about prom, don't stress about it. Everything ends up working out and it'll be one of the best nights of your high school life.
It's coming to an end, senior year. For me, the start of senior year was the most stressful and felt like the longest part of high school as a whole. I made the mistake of not starting college applications during junior year, and I bit the bullet. Regarding grades, this is arguably the most important part high school. Admittance teams get your updated semester one grades. Balancing this pressure with college applications was not easy. I think most seniors can agree, a huge pressure was lifted once I knew where I was going for the next four years. For most people, this was in April. My best advice for new seniors is to get your applications done early. At the start of senior year, it feels like it will be years before you know what you're doing post graduation. Even with this, keep the motivation through the majority of senior year.
High school has been some of the best years of my life. At the same time, it definitely hasn't been perfect. Some friendships have come and gone. At the end of the day, no matter how it goes, high school is only 4 short years. Try to make the most of it. Enjoy the moments that present themselves. Last but not least: good luck.