New WHS Teacher Mr. Smith: From Football to Financial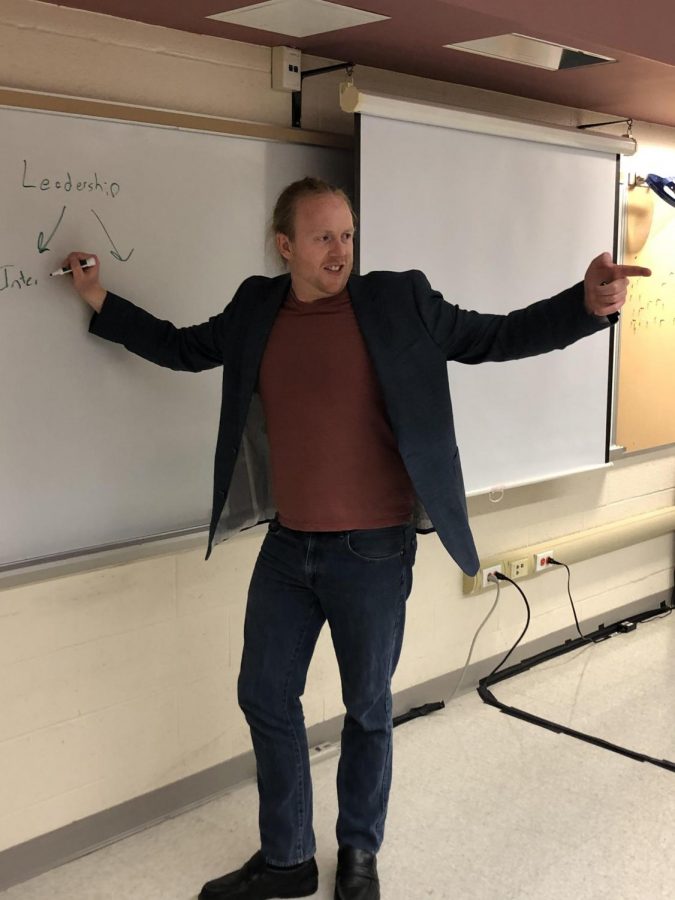 Ben Frogel '21, Contributing Writer
October 28, 2020
In the halls of the third-floor Social Studies wing, Mr. Smith is continuing to make his mark on Westborough. Identifiable by his signature sport coat as well as his long blond hair, he is the newest member of the Westborough High School Social Studies department. He is currently teaching business and personal finance classes, filling in the role of veteran teacher Mrs. Potosnak, who retired last year.


"

"Everyone wants to be the best that they can, and it's been great to be a part of that."

— Mr. Smith


Mr. Smith has high praise for the culture at Westborough High School so far: "Everyone wants to be the best that they can, and it's been great to be a part of that."

Certainly no stranger to the Ranger community, Mr. Smith coached football at WHS from 2017-2019, making him well acquainted with the current senior class.

"It's definitely made the transition easier, knowing you guys [football players]," he states. "Anyone who doesn't know me can just ask the football player sitting next to them about what I'm like, instead of me being completely new."

Senior football player Jared Francois, affectionately known to Mr. Smith as "Frenchie," confirms: "It's funny, because having him in the classroom is definitely different than having him as a coach, but I still know him as 'Coach Smith.' Overall, it's been cool to have worlds collide like that."

While this is his first year teaching at WHS, Mr. Smith brings an impressive resume to the job. He attended college at UMass Amherst for marketing and sports management, and followed that with internships with the Basketball Hall of Fame and the Milwaukee Brewers.

One thing he remembers fondly about his Brewers internship is a night at which a regional company sponsored nine children who would be introduced with the Brewers and stand with an assigned player for the national anthem, after which they would receive an autograph.

"To be a part of a moment like that was great," he shares. "It was a once-in-a-lifetime moment for the kids."

Mr. Smith's experience with business doesn't stop there, as he would later work in such fields as patient education and marketing, as well as a foray into entrepreneurship with his own solar business.

Out of a desire to give back to his community and encourage financial literacy, he began teaching.

"Not everyone is going to go into the business world, but everyone can take financial literacy and apply it to life," Smith says.

Prior to WHS, he taught at a juvenile detention center as well as at Blackstone-Millville High School.

Mr. Smith is currently coaching football at Abby Kelly High School in Worcester. He is a Disney aficionado, having seen every movie several times, and his personal favorite is Robin Hood. His room can be found in the Social Studies wing on the third floor, bordering Mr. Cullen's.