Sake Hana Continues to Fill Local's Hearts and Bellies
Sake Hana, located in downtown Westborough, serves a variety of delicious options of Japanese cuisine. Whatever your choice, you will be satisfied with your decision.
We tried an excellent vegetarian option: vegetable tempura–a mouth-watering platter. Crispy fried vegetables served with white rice and a choice between a salad and miso soup. It is served hot, but not enough to burn your tongue.
Another savory possibility is the chicken pad thai noodles. The pad thai noodles are delicious rice noodles topped with a meat of your choice (or a vegetarian option), scallions, egg, tofu, and peanuts. The dish is plated beautifully, the chopped-up peanuts sprinkled on an array of piquant noodles. Each bite contains lots of flavors, and it is a must-have at Sake Hana.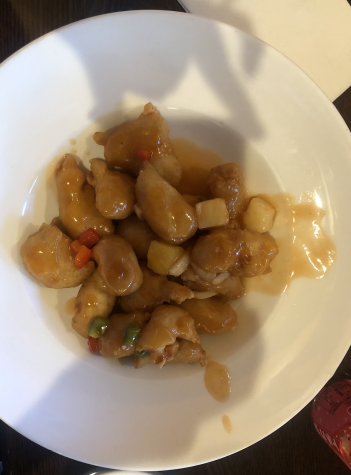 Along with the grand assortment of food, they have flavorful beverages. Uniquely flavored Japanese sodas such as lychee and the orange flavor are among the numerous options.
No need to make a reservation for a large group or a small one. We went with a nine person group and there was enough space for all of us. Also, the service was amazing and quick. No feelings of being rushed while making our decision, and they were quick. We got our food 15 minutes after we ordered.
There was also no problem when splitting the bill, as the service was prompt and quick, despite that all nine of us were paying with both cards and cash. An entree is typically $12.
The ambiance was beautiful. Golden lights and red and black tones. There was bamboo on the side with many other colorful flowers. Even the food was glowing with vibrant colors and design.
You must visit Sake Hana if you want the perfect five-star meal and a wonderful dining experience.
Hours of Operation Information:
Address: 21 South St, Westborough, MA 01581
Phone: (508) 898-9262
Reservations: sakehanawestborough.com