Update: WNBA Star Brittney Griner Moved to Russian Prison Camp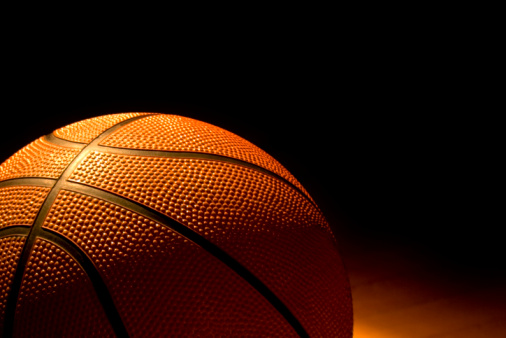 Brittney Griner is a WNBA star of 16 years who was playing with the Phoenix Mercury and is a two-time Olympic gold medalist. Griner is currently serving time for drug possession in a Russian prison.
Why did she get detained?
In February of 2022 Griner was detained in Russia when Russian Federal Customs Services claimed to find hashish (cannabis) oil in her luggage while trying to enter Russia. Griner has shown a U.S. doctor's letter recommending her to use medical cannabis to treat chronic pain, though medical marijuana is still not legal in Russia. Griner agreed to an anti-doping test which revealed she had no illegal substances in her system. The timing of Griener's detainment is important to note, as this was a week before Russia's invasion of Ukraine, in which the U.S had been heavily involved in trying to mediate between the two countries.
Why did she go over to Russia in the first place?
It is not uncommon for many WNBA athletes to travel overseas during the American offseason to participate in leagues abroad like the EuroLeague (FIBA) and the European equivalent of the WNBA. By doing so, this is how many women athletes will increase their income as they are grossly underpaid in the United States. The average salary for the WNBA is around $100,000, whereas abroad the average salary reaches up to $1,000,000. Apart from the salary deficit many women face, it is a way to compensate for the underrepresentation many WNBA teams and stars face in America.
By traveling abroad, they can serve as ambassadors for the sport across the world. Griner has been playing basketball in Russia since 2015. This wasn't a random trip, this wasn't her first time, she has been an established player in Russia for eight years. For eight years Griner has put aside the risk of traveling into potentially dangerous and unstable countries to receive the pay deserved and to promote growth in the sport.
What's happened in the case and what is going on currently?
Before Griner got a court date, her detainment had been extended three times. Eventually, Griner pleaded guilty to having cannabis; though according to a July 15 article on NPR: "She had no criminal intent and said they were in her luggage because she packed hastily on her return to Russia to play."
The difference in Russia's judicial system is that the trial will continue even after the defendant pleads guilty.
So what happened to Greiner after pleading guilty?
Griner was allowed by court sessions to create a written and verbal testimony that is used to reason the abolishment of her 9-year prison sentence. Griner was not the only one to testify for herself. UMMC Ekaterinburg women's team, and a U.S doctor, testified in court with many more individuals and organizations speaking out on the situation to support Giner. President Biden, WNBA, NBA,NBA star Steph Curry and many of the American Athletic Associations have also spoken out against Russia for imprisoning Griner.
As a result of the court hearing, Griner was sentenced to 9 years in a Russian prison. The maximum number of years one can receive in Russia for attempted drug smuggling is 10 years. Griner and her legal team then sent in an appeal for her sentencing on the grounds that the sentencing was excessive because similar cases average a sentence of 5 years in which approximately one-third of them receive parole.
The week of October 25, the Moscow court heard Griner's appeal and rejected it. Many speculate that no trades or negotiations will be made until after the Midterms in the U.S on November 8 as the Russian Government does not want to give what they would consider a "political victory" to the Democratic Biden Administration.
It's more than basketball: political/minority role in the situation
Over the past 20 years, Russia has been known for its brutality, especially law enforcement brutality, towards those of color particularly people of African descent. Griner is a woman of color. Griner's wife, Cherelle Griner expressed her concern about her race in the broadcast on journalist Tamron Hall's talk show. Furthermore, Griner is openly gay. In Russia, patriarchs of the Russian Orthodox Church have been expressing that they feel the war in Ukraine is deserved because Ukraine welcomes gay people.
In a March 8th article on The World, Kimberly St. Julian-Varnon, a historian and a doctoral candidate at the University of Pennsylvania shares her concerns about Griner's minority role saying "So this is not, in any way, shape, or form, good for her, just the language that Russia uses about LGBTQ individuals, I mean — it's very dehumanizing. So, this definitely also kind of exacerbates an already bad situation."
Prisoner negotiations have been talked about for Griner, a political tactic often used by countries. These negotiations have been kept on low profile in hoped not to increase recognition of Griner's profile to where she could become even more of a political advantage for the Russian government. As an October 26 ESPN article noted that Russian officials recommended: "Any possible prisoner swap with the United States involving Griner should be conducted without fanfare, and only after the completion of Griner's trial."
The U.S. did hold off on negotiations as requested, but now that the trial has concluded, Biden has shared little information on their work. Russian media has mentioned that there could be a swap for Viktor Bout "The Merchant of Death" a Russian arms trader currently serving 25 years in the U.S on the conviction of aiding terrorist organizations and conspiracy to kill U.S citizens. If this goes through, the U.S. is expecting to receive Navy Seal, Paul Whelan. Whelan has been wrongfully detained since 2018, and is currently serving a 16-year prison on an accusation of spying in Russia. Russia contributes a high number to the 64 known cases of Americans around the world being hostage or wrongfully detained according to the Stated by the James W. Foley Legacy foundation.
Sources:
https://www.npr.org/2022/07/15/1111731127/brittney-griner-cannabis-russia-tria
https://theworld.org/stories/2022-03-08/race-sexual-orientation-play-big-role-wnba-star-brittney-griners-arrest-russia