Gracie Abrams set to release Good Riddance Feb. 24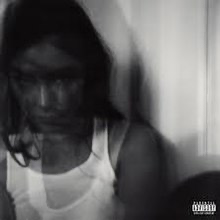 Fans of emerging artist Gracie Abrams, 23, have a lot to be excited about recently. The singer-songwriter from Los Angeles has announced that her debut album Good Riddance will be released February 24.
The album will feature 12 tracks, three of which have already been released as singles.
Singles from the album include "Difficult", "Where Do We Go Now?", which has quickly become popular on TikTok since its January 13 release, and "Amelie", a dreamy ballad with devastating lyrics that fans have loved since it was simply a demo.
Abrams has also announced that she will be opening for global superstar Taylor Swift at select dates on her "Eras Tour" starting March 17. This announcement was incredible news for her fans, since many of them are also fans of Swift. Abrams has explained that a lot of her music has been influenced by Swift's, since she grew up listening to it.
Prior to the announcement of her album, Abrams had released two EPs, minor in 2020 and This is What it Feels Like in 2021.
Her February 10 single, "Amelie" was long-awaited by fans, since she had previously played it at secret concerts and the demo could be found on TikTok.
The song features a soft guitar melody with lyrics that describe remembering a girl she once knew. Just the opening line alone hooks the listener and encourages them to pay attention to the lyrics: "I met a girl once, she sort of ripped me open."
Abrams' poetic manner of songwriting is part of what makes her stand out among the crowd of up-and-coming artists. With nearly nine million monthly Spotify listeners before even releasing a full album, Abrams is definitely someone to follow.