Rec Ball Week 2 Rankings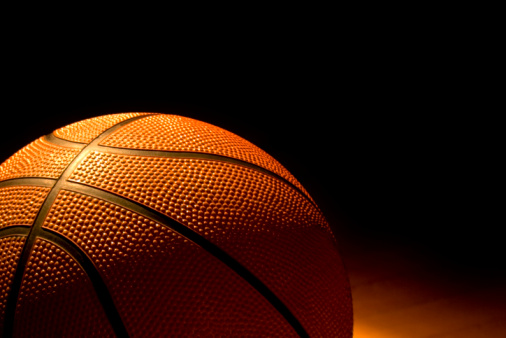 1. Lombardo/McGinn 2-0 
After a dominant stretch through the first two weeks, Team Lombardo/McGinn is the consensus number one team in the league. With a smoothly orchestrated offense, and a strong defensive front, they seem to run up the score almost effortlessly. With two ball-dominant guards in Michael and Tommy, a key role player in Jarred, and Ari Jain dominating the paint, Team Lombardo/McGinn will continue to command that number one spot by leaps and bounds. Michael is in the conversation for MVP and looks like a certain all-star lock. With Tommy and Michael looking for a revenge season, commanded by coach Lombardo, they are looking like the villains of the league. 
2. Nagi/Steinberg 2-0 
Coming into the season, there was a lot of skepticism surrounding team Nagi due to their lack of offensive talent. That is definitely not the case however, as MVP candidate Connor Nagi and company run a tight offensive scheme that shatters any defense. With Greg Steinberg and Eshaan Vaikunth bringing up the ball, Connor playing off-ball from the three-point line or the post, and Andy Cerniglia being a great role player, Team Nagi could potentially score 50 points per week. Head coach Rob Nagi has successfully run his 1-3-1 defense two weeks in a row versus team Henderson and team Ramz/Alexander, and they aren't looking to slow down any time soon. 
3. Martin/Sassetti 1-1 
In Week 1, this team surprised us all. We expected them to be a good team, but not this good. They sent a former consensus number one ranked team to overtime, but fell just short. MVP frontrunner Brendan Martin shows no signs of slowing down, leading the league with 21 points per game. This team has scary depth, with former school ball player AJ Tarzia, Gray (Trey) Sassetti, Jon Colbourn, Zach Veiby, and Sri Pydimarri. Jon Colbourn is looking like a top 3 candidate for underclassman of the year, putting up 13 and 12 in back to back weeks. AJ had a rough week one putting up only 1 point, but proved himself with a respectable 10 points next game. Week 2 they put up an absurd 73 points, and won by 30. They also had 5 players in double digit points, so if this team can keep up this pace it's gonna be hard to see anyone beating them. 
4. Mekala/Lelacheur 1-1 
Team Mekala/Lelacheur had a solid outing week 1 versus a talented Martin/Sassetti team. They went into overtime and managed to pull it out by 2 points. Jay Mekala is seen to be their number 1 option with his sidekick Michael Lelachuer. Jay averaging 10 points and Michael having yet to get into double digits is concerning. For this team to be the number 1 team we predicted, these two will need to step up their scoring. They have had the biggest drop of any team because of their loss to Cespesdes. Thomas Cashman has been a solid center for this team, being a huge paint presence. Losing to team Cespedes is definitely not a good sign early on. This team on paper is the most talented, with role players like Mehtabh Sidhu (Poole party) and Andrew Courchesne. With the help of assistant coach Andrew Gray, hopefully this team will find their stride as the season goes on. 
5. Calderone 2-0 
After an absolutely dominant win 50-22 over team Last in week 1, Joel and Vincent carried over their success into Week 2 against team Breen. This duo has established themselves as one of the most formidable offenses in the league, and are two likely All-Stars. When you add the solid scoring of Logan Mutch and Luke Hadley on the boards, this team is pretty complete. Although they have faced two teams falling towards the bottom of the rankings thus far, Team Calderone isn't showing any signs of slowing down. They finally have a test this week against Team Henderson/Levesque. This will decide whether they're frauds or not. If they win, it could seriously help their case to stay a top 5 team.
6. Henderson/Levesque 0-2 
After losing 51-49 Week 1 to Team Nagi, Team Henderson looked to have a bounce back week. Unfortunately Week 2 was the exact opposite for them. Week 1 Brady Henderson was looking like a clear-cut MVP contender dropping 26 points and snagging every board. However, in Week 2 vs Team Lombardo/McGinn, DPOY candidate Ari Jain slowed down Brady significantly, allowing him only 8 points. Jake Birkhead is having a good season averaging 11 points in the first two games, proving to be a reliable 2nd scoring option. The problem with this team is their lack of offensive options. Ryan Bentley provides a solid shot behind the arc, but not having another go-to-scorer hurts this team. On paper, this team is talented defensively, especially with the addition of Noah Nourse for the former champs. But, in their signature extended 2-3 zone, there are holes on the wings which allow for collapses in their defense. Although they are 0-2, the reason being #6 is due to the level of difficulty in their first two games, being against the one and two seeds. We predict Brady to continue to go off, but their chances of a repeat championship is looking slim.  I expect a bounce-back game against team Calderone, who is currently on a hot streak.
7. Ramz/Alexander 1-1 
After a close win against Team Cespedes 43-39, Team Ramz/Alexander looked to continue to develop in Week 2 against Team Nagi. However, they couldn't find a way to score. Entering the 4th quarter they had only scored 8 points. Although they played Team Nagi's tough 1-3-1, 8 points is unacceptable. They did have one positive, JJ Alexander returned to play after missing Week 1 and was their leading scorer on the day with 7 points. On paper this team should be one to fear with Cooper Hagen, Rahim Ramzanali, and Mikey Ku, but at the moment they are struggling to score. If they can fix their lackluster offense, and get some other role players like Quinn Campbell and Max Hagen involved, they can play how they were expected to play. I would expect a bounce back game next week against a tough McGinn/Lombardo team. 
8. Cespedes 1-1 
After a tough loss against Team Ramz/Alexander 43-39, they looked to bounce back and earn their first win of the season against team Mekala/Lelacheur. Mekala/Lelacheur were the consensus #1 team on the power rankings entering Week 2, but team Cespedes came out firing on all cylinders. Led by Rahul Perumal with a commanding 16 point performance and Dhruv Shenoy's 6 points and his masterclass on defense. Shenoy had chase-down blocks, steals, and played a large role in holding onto the win against Mekala/Lelacheur. During the game, Team Cespedes was able to obtain a large lead in the first half, but almost lost it at the end because of their inability to break a press. This definitely lowers their ceiling, as their basketball IQ doesn't match some of the higher ranked teams. As the season progresses, if they don't find a reliable press break, wins are going to be hard to come by.
9. Meyer 2-0 
Led by Eli, David, and Jake, this team is extremely athletic. Jake and David aren't former school ball players, nor is basketball their first sport but they have made a way to make it work going 2-0. The reason they're not ranked higher is because they have had a Mickey Mouse schedule. David is scoring doubt digits each game and Jake has made up for his lackluster first game with a 9 point outing week 2. Lobby-O's own Shawn Levine and Matty Burger, as well as Brady Robinson, are unselfish role players who are perfect fit. Luc Brackett brings energy each game, and is not someone you want defending you. If Eli can lead his way to being an all-star caliber player, and they beat some harder teams, they will move up. 
10. Barry/Barr 0-2 
Team Barry/Barr has been off to a rough start so far in the rec ball season. Their team consists of Owen Tarasiak. Thus far this team has been a one man show. Owen is tall, lengthy, and very athletic. He found himself in foul trouble week one, but had a bounce back game in the loss to Team Martin with 18 points. It seems as though his effort made no impact on the game since they still lost by 30, 73-43. This team struggles to score without Tarasiak, but more importantly struggles to defend the paint. In order for this team to turn it around, they need to get more production from Colin Barr and Sean Barry.  If Barr and Barry can find a way to score 10-12 points per game alongside Tarasiak's 15-20 this team has the potential to turn their season around and finish above .500. 
11. Breen 0-2 
Team Breen has yet to show any sign of competitiveness. Although they look good on paper, with Tim Breen, Owen Fiedler, and Max Dullea, they are struggling to put up points. Week after week they have taken tough losses. However, the future is looking promising. If they can fix their offensive and defensive schemes, players like Breen and Fiedler should not have a problem putting up points. I expect a bounce back game for them against a struggling Team Last.
12. Last 0-2 
Team Last has had a rough showing so far to say the least. They do not look to have much of an offense at all with their leading scorer of Brendan Estaphan having only 5 points in week two. Brendan is their best offensive weapon, and for them to do at least a little better, he needs to see way more shots. Ben Verheijen is extremely athletic, but hasn't proven to be a coordinated threat on the court. With the rest of the league being star dominant it will be hard to see team Last making an impact down the stretch, but yet again anything is possible.