Your Local Tasty Breakfast Spot: The Bistro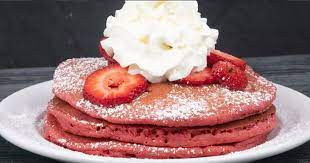 Looking for a tasty meal? Perhaps a breakfast sandwich? If so, The Bistro is perfect for you. The Bistro features both a breakfast and lunch menu as well as yummy bakery goods. Their homemade bagels are made fresh daily and are customizable to the breakfast sandwich of your choice. The Bistro also offers gluten-sensitive options as well as vegetarian options to accommodate their customer's needs. The Bistro is a "laid-back cafe serving hearty breakfast & basic American lunch options in an airy, simple space" as mentioned on their website.
The Bistro has a variety of meals listed on its menu. A Bistro employee, Sophie Boyd, mentioned a few popular items. Customers enjoy the California Sandwich, featuring egg, bacon, cheese, and an avocado spread. The Bistro allows customers to customize their order of pancakes with options such as m&m and red velvet.
The Bistro is a "seat yourself" restaurant, so a reservation is not necessary. Perfect for a last-minute meal. The Bistro offers different service options such as dine-in, take-out, and catering. The Bistro is rated 4.2 out of 5 stars on Google and many customers have left comments on their enjoyable experiences at the restaurant.
To get the full Bistro experience, we decided to try it out for ourselves. After taking a look at the menu, we decided on the red velvet pancakes and everything bagel. We loved the variety of toppings for both pancakes and waffles including walnuts, funfetti, caramel drizzle, and many options of fruits.
For our red velvet pancakes, we decided to top them off with the cream cheese icing. Their homemade bagel was very tasty and had plenty of flavors. The downside, however, was that it has a bit too much garlic. We found that the service was decent, not as fast as we had expected, but not too long of a wait either. Overall, the experience was quite pleasant.
To contact the Bistro, visit their website http://www.bistro57.com/index.html or give the restaurant a call, at (508) 836-3889. 57 East Main Street in Westborough MA. Hours: 7-2 on weekdays, 8-2 on weekends.