Fall Sports Preview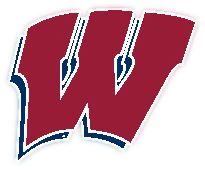 Hang on for a minute...we're trying to find some more stories you might like.
By: Mohammed Ramzanali and Jack Wallace
As Westborough High School kicks off another school year its fall sports teams will begin to compete. They intend to strive for success as well as look to improve for each of their upcoming seasons. This fall, a select number of teams will compete in the Under the Lights week which is hosted by Westborough High School and the Westborough Athletics Booster Association. Under the Lights has been a tradition at Westborough High School for the past eight years and it has been a fan favorite ever since.
Under the Lights week begins on Tuesday, October 4 at 7 p.m starting with boys' varsity soccer going up against Nipmuc Regional High School. Last year the Rangers went 11-4-5 and 8-1-1  in Mid Wach B. They had an impressive season winning the league for the third straight year only to fall short against Saint Johns in the district quarterfinals. The Rangers have lost key starters, however, the team has received important contributions from the 2017 class, which will be a core group of reliable players for this season. Senior captains Spencer Nagi, Mike Reh, Aidan Merritt and Vikram Mathew will look to drive the Rangers to a winning season with play-off hopes. 
The field hockey team is looking to build momentum from the night before as they square off against Fitchburg High School on Wednesday, October 8 at 7pm. The team will be lead by senior captains Olivia Weckwerth, Peyton Brown, Campbell Brown, and Mridhu Khanna. Last season, the field hockey team went 12-4-2 and 9-2-1 in Mid Wach B only to come up short in the semifinals against Nashoba. The team will look to build off what was a successful season in the hope that they will go further into the playoffs.
Thursday, October 9 at 7p.m, the Westborough girls' varsity soccer team will be playing Nashoba Regional High School. Senior captain Emily Longo and junior captain Claire Hounslow will look to lead a team of mostly juniors to victory against the Chieftains. Last season, they went 14-4 and lost to Wachusett in the district semifinals.
The last game of this week is varsity football squaring off against Shepherd Hill on Friday, October at 7pm. After a very rough 2-9 season, the Boys of Fall have their heads held high and are ready to fire out on all cylinders in what is widely known as The Revenge Tour. With a core group of returning players, a solid senior class, great leadership under five captains and second year Head Coach Tinglof, success seems like the only option as the boys are ready to improve and get Ranger Football back on the map.
It is impossible to talk about Westborough High School athletics without mentioning the girls' volleyball team. After going 21-3 last season and losing in the state finals, the volleyball team looks to have another stellar season using that loss as motivation. As the team is dominated by a huge junior class, it will be interesting as to see how they step up where as in years past the team was always centered around a commanding senior class.
Last year both boys' and girls' cross country teams were wildly successful. Boys won their league with only having one loss while the girls came in second place at a record of 4-3. The girls team had two league all-stars,  Emily Desmond and Olivia Natale, who will be returning as seniors this season. Desmond was also the only state qualifier. The boys came in second at districts behind Saint Johns High School and 13th at states. Both cross country teams will look to one up their stats from last season.
Best of luck to all the Ranger fall sports teams in their respective programs.