On Netflix: Must watch for the festive season: Father Christmas is Back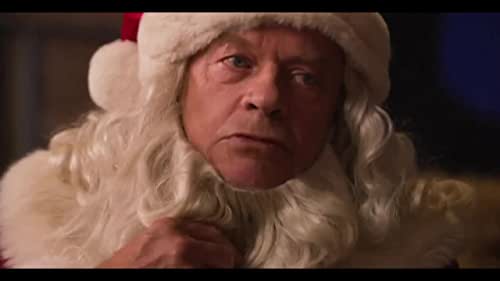 Netflix recently released a British comedy film on November 7, Father Christmas is Back, directed by Mick Davis and Phillippe Martinez. The film is based in the city of York, United Kingdom. It features stars like Elizabeth Hurley as Joanna Christmas, John Clesse as John Christmas, Natalie Cox as Caroline Christmas and Talulah Riley as Vicky Christmas.
In this film, Caroline Christmas (one of the Christmas sisters) wants a picture perfect holiday with her large family. The Christmas sisters have been drawn apart into their own worlds for a long time and now are invited by their father to spend Christmas in a Yorkship Mansion for the holidays. However, a mansion full of Christmas becomes chaotic and problematic real soon. As the holidays progress, the sisters build connections while discussing old memories and their present lives.
My review:
This was a great film to watch as it got me in the groove for the Christmas spirit. At first, the plot seemed to correlate with every other Christmas movie; however, as the plot unfolded the film took some twists and turns which kept me intrigued. The constant comedy, knick-knack cat fights, chaos and Christmas spirit keep the movie entertaining. I mean who doesn't love a good Christmas movie to watch on a day off?
The scenes are designed to incorporate the perfect Christmas-like feeling which can be enjoyed with family or friends. If you haven't watched it already, I would definitely recommend watching it soon. I would rank this film 9/10 and would definitely recommend it to others.