New Name, New city, New Season of You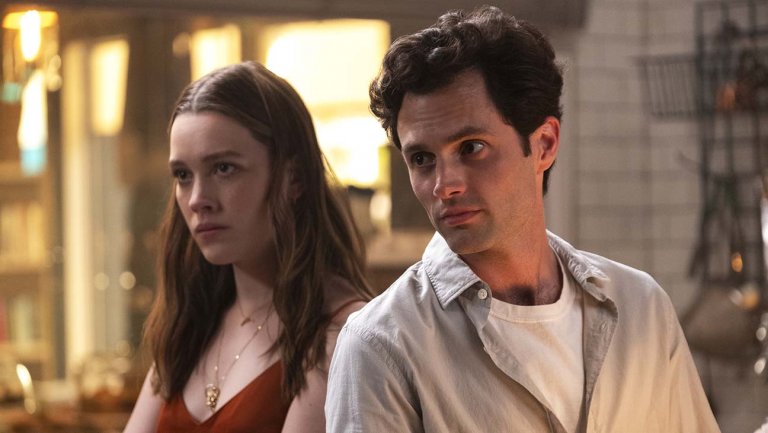 Ryder Rassmussen
January 10, 2020
Back in 2018, Netflix premiered the first season of You, TV-MA, which would go on to become one of Netflix's most-watched originals. You follows Joe Goldberg (Penn Badgley), a New York bookstore manager who meets Guenivere Beck (Elizabeth Lail), an aspiring writer who grabs Joe's attention from the very second he sees her. He quickly becomes obsessed and does anything and everything he deems necessary in order to get to her, justifying to himself the horrible acts he commits in the process. 
Season one in my opinion is nearly perfect. Every episode of this thriller/drama consistently kept me on the edge of my seat with its dynamic and complex characters that would be incomplete without the incredible performances behind them and the situations these characters find themselves in, as well as its cliffhanger endings involving new revelations about characters, people finding out things they're not supposed to, all of which tends to lead to the death of someone.
Interestingly, by the end of season one, I actually really didn't want a season two. I thought the first season worked so well by itself and felt it should stay its own contained story, despite setting up a huge storyline for the following season. So I'm glad to say now having finally seen season two, it turned out much better than I expected. While it never quite hits the highs of season one, overall season two is a solid continuation of Joe's story.  Season two picks up in the aftermath of season one's ending, with Joe in a completely new environment, having moved all the way from New York City to L.A. with a new identity and new people around him, as he tries to leave his old life behind and start over.
The characters introduced in season two are great additions (or replacements if you want to call them that) to the cast, and performances all around are so well done. Badgley as Joe definitely stands out. Just in his appearance alone, you get the sense of him being an "average Joe", while also seeing some Ted Bundy in him. You know he is bad news. He is extremely intelligent and intuitive, yet he doesn't see what is so horribly and disgustingly wrong with the things he does. 
Other cast members such as Victoria Pedretti and Carmela Zumbado are really great in their roles. Similar dynamics and relationships Joe had in season one are recreated here, the biggest example of that being Joe's friendship with Ellie (Jenna Ortaga) mirrors a similar dynamic he had with Paco (Luca Padovon) in season one. But these relationships felt different enough that I could never say the show was just being lazy and flat out copying itself. 
Plus, a lot of original ideas and new twists play out throughout this season; things about how Joe got his new identity, what happened between him and Candace (his old ex from season one), Joe's self image and how he perceives his own actions, etc. Besides a few cameos and callbacks, this season feels pretty detached from the first. While I really wouldn't recommend it, someone could theoretically jump into this season without having seen the first and still get a lot of enjoyment out of it.
There were points in this season, especially in the last three episodes where I felt the show was almost too out there. It's difficult to properly describe, but season one felt grounded and more consistent. There just reaches a certain point towards the last third of the season that involves some of the main characters in a hotel room that had me thinking "Okay you've lost me, this is really bizarre." This season just started to lose me by the last third.
Overall however, this was a good continuation of Joe's story. While there are some episodes that I didn't love and the show doesn't quite feel like what it used to be, it still stands as a solid follow up to season one and I wonder what's to come in a probable season three.