The Mandalorian: A New Disney Plus Hit
The First Live Action Star Wars Movie Doesn't Disappoint

Will Burger, Junior Co-Editor in Chief
November 21, 2019
*Spoiler Alerts
The Walt Disney Company, more commonly known as Disney, has recently released a streaming service to the public where users are able to stream almost every Disney, Pixar, Star Wars, Marvel, and National Geographic movie. 
Launched on November 12, Disney+ became an enormous hit, recording over 10 million users in about a week of the service being available. When users open up Disney+, they will be taken to the streaming website. There, users will find an abundance of movies and shows to watch. The most trending on the website is a Star Wars related show called The Mandalorian. 
The Mandalorian focuses on Narcos and Game of Thrones star Pedro Pascal, a bounty hunter from the planet Mandalore. Mandalorians, created by the director of Star Wars, George Lucas, are highly trained "supercommandos" and were represented in the trilogy movies as Boba Fett. 
The show follows the unnamed and helmeted "lone gunfighter," as he travels across the outer reaches of the lawless galaxy, following the fall of the Empire, picking up bounties along the way.  
The first episode followed the skillful bounty hunter, tracking down a target for a very well paying client. However, this bounty is considered impossible to many in the galaxy. Living up to the expected reputation of a mandalorian, the daring bounty hunter hunts down the target. To the mandalorian's surprise, the target is a 50-year-old specimen of the same species as Yoda, the small and green Jedi Master in the trilogy movies. 
In the second episode, seeking to protect "baby Yoda," the mandalorian fights off other bounty hunters in search of the same target as he deals with Jawas to acquire the necessary parts for the mandalorian's ship. Episode 2 ends with the mandalorian flying away with "baby Yoda" and presents a cliffhanger to viewers about what is to happen next.
Many Star Wars fans are wondering when this show takes place in relation to the rest of the movies. The Mandalorian takes place after the fall of the Empire. The Galactic Empire rose during the rule of Emperor Palpatine and Darth Vader. Therefore, this new hit show is reported to occur between the film Star Wars: Return of the Jedi and Star Wars: The Force Awakens. 
Episode 3 will be released Friday, November 22 and new episodes of The Mandalorian are expected to be released for streaming every Friday. However, episode 7 will be released Wednesday of the expected week.  
https://www.google.com/url?sa=i&source=images&cd=&ved=2ahUKEwjYyarJpvflAhViQt8KHdRcAe0QjRx6BAgBEAQ&url=https%3A%2F%2Fit.wikipedia.org%2Fwiki%2FFile
About the Writer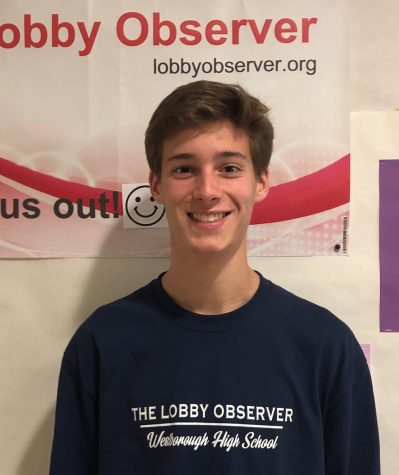 Will Burger, Junior Co Editor, Sports Editor
Will Burger is the junior Co-Editor in Chief this year for The Lobby Observer. In addition, he is one of the sports editors. In his third year of journalism,...