C'est La Vie French Bistro est Très Magnifique!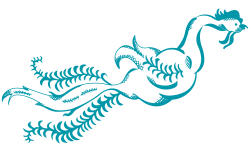 Hang on for a minute...we're trying to find some more stories you might like.
By Holly Carew '20
"French inspired, globally influenced" is the motto of C'est La Vie, a relatively new French bistro located in downtown Northborough. With its fresh and self-proclaimed "cheeky" menu and delicious food, C'est la Vie is the perfect place for teens and adults alike to get a really good brunch…and because of it's extremely cute and trendy decor, maybe even a few Instagram pictures.
C'est la Vie offers a wide variety of French-inspired food, ranging from baked brie to creme brulee french toast to tartines and soups, all the way to crepes–a French staple. Personally, I have been there a couple of times and over the course of my visits, I have tried the creme brulee french toast, the brioche french toast, the crepes, and the le burger, all of which I have found extremely delicious. The creme brulee french toast is very sweet but other than that, I have absolutely loved everything I have ordered.
All of the food came hot and with a gorgeous presentation as well. Each plate was styled beautifully, which, as I mentioned before, makes a very good picture to post on social media.
The amount of food you are given is just the right amount and was relatively affordable as well. The most expensive item on the menu is the steak au poivre which is $15.
As for the service, expect to be impressed. The waiters and waitresses are extremely well informed about the restaurant and are able to answer questions about the specials, such as the soup du jour and about recommendations extensively.
The drinks arrived relatively quickly with the food taking a little bit longer, but that may have just been because of the number of people in the restaurant when I went. I had to wait for the bill for a little bit as well, but that wasn't too much of an issue in my experience.
The bistro is inside of an old brick building which is sort of shrouded by trees, making it a little hard to find at times. Also, you have to enter in the back which may be a little confusing for people who haven't been there before. The parking lot is a little small as well, but if you take another street out, there is a very large parking lot directly behind the restaurant belonging to a library that you can use.
The building is expertly decorated, with indoor and outdoor seating. The outdoor seating is on a deck surrounded by a beautiful butterfly garden, making it a perfect place to eat in the spring and summer. Inside the building, it looks like a large house, with purple walls and French-inspired decor. Cute and quirky decorations are placed all around the restaurant, most of them French-inspired, so there is always something cool and interesting to look at.
Although there is a plethora of restaurants and bistros around the Westborough-Northborough-Southborough area, there aren't really any quite like C'est La Vie. It's French food, quirky menu, and cute decorations make the place completely unique from any other restaurant.
While I wouldn't recommend bringing a large group there, as most of the tables are meant for 2 people, you don't need to make a reservation, so it's perfect for a quick breakfast, lunch, or brunch with your friends or even for a date.
C'est La Vie French Bistro
Phone: 508-393-8941
E-mail: [email protected]
30 Main Street
Northborough, MA 01532
Hours:
Wednesday, Thursday & Friday ~ 7:30am-3pm  ~for lighter fare & seat yourself
8:30a.m.-2:30p.m. ~full menu, full service dining
Saturday & Sunday ~ 8am-3pm ~lighter fare, seat yourself
8:30a.m.-2:30p.m. ~full menu, full service