What's Next For Chase Rice?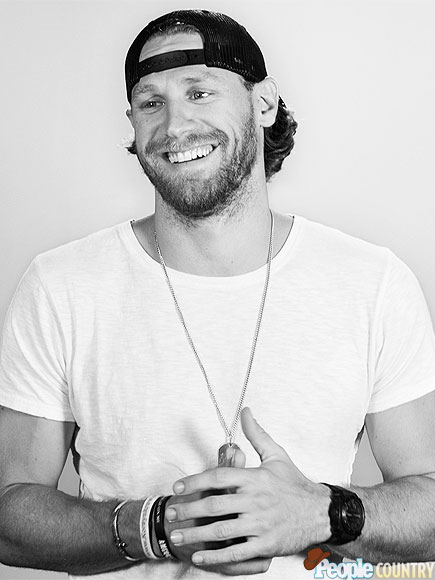 Hang on for a minute...we're trying to find some more stories you might like.
By Jeff Arnold
Two years ago Chase Rice was the single most promising talent in country music. His first wide release single, "Ready Set Roll," was climbing the charts and holding its own on iTunes, and the then 27 year old was slated to be the next star. Since then, despite "Ready Set Roll" going platinum, Rice has been mostly quiet on the national scale. His second single, "Gonna Wanna Tonight," climbed at a rate that was so slow and steady that it was actually quite remarkable, yet with the emergence of Sam Hunt as the premier R&B country act, Rice has now taken a backseat in the industry. With his JD and Jesus tour now wrapping up and no finite plans announced for 2016, you have to wonder, what's next for Chase Rice?
Rice is caught in limbo. He has one of the most rabid fan bases in country music, but it isn't growing, or at least growing fast enough. The combination of not releasing new music with the fact that Hunt has stolen every bit of Rice's thunder has seemingly stunted his growth. Rice can sell any small venue he wants, but he has yet to make a real jump. As a result he is in the same place now, as he was last year. That's not to say that his career is in shambles, but it is concerning that his opening gig for Kenny Chesney last year did not seem to propel him to the same kind of national success that it did for Old Dominion.
The key for the now 29 year old is to find a sound. Admittedly an average vocalist, his energy while on stage sets him apart from many other opening level acts in Nashville. He needs to find a way to transfer that energy and passion onto a record. He might have been able to do this if he had released the correct followup singles to "Ready Set Roll," but he didn't. Instead of releasing the brutally honest and reflective "Jack Daniels and Jesus" or the ode to his upbringing and college days, "Carolina Can," he went with "Gonna Wanna Tonight," a cliche-heavy, boring ballad.  It's not that this was the worst choice possible, however, it was nowhere near the best. He chose to try to back up his image as a sex symbol instead of bolstering his reputation as a songwriter and artist. This choice might have made sense in the short term but, it has not helped his career grow. Now he must start from scratch on a brand new record and set of songs.
His newest project will be a song released on February 5 titled "Whisper." Co-written with Jon Nite (credits include "Beachin," "Whatever She's Got," "Tip it on Back") and Chris DeStefano (credits include"Kick the Dust Up," "Hey Girl," "Something in the Water"), Rice has said that the song is again heavy in sex appeal. Considering that he has been criticized endlessly for his inability to showcase any sort of versatility, this move is puzzling to say the least. Eventually he will have to realize that at almost 30 years old, these types of songs are coming off as nothing short of creepy. He has the ability as an artist to create something with substance, yet he routinely chooses not to.
The success of "Whisper" will be indicative of where Chase is in his mission to be a superstar. If it sells well on iTunes and puts him into the spotlight once again, then he has proven naysayers wrong once again. If it doesn't though, it will be back to the drawing board. Still having yet to chart a no. 1 despite an enormous amount of hype around his name, Rice now hangs in the balance, waiting to see if his move to release another cookie-cutter song will be the correct one.