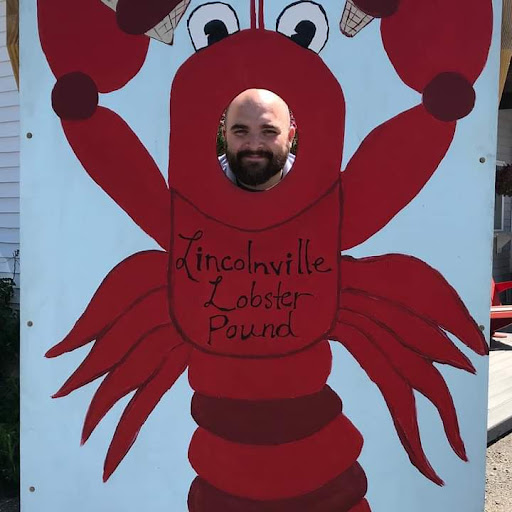 Mark Guzman, a new addition to the Westborough High School English Department is no stranger to teaching. Although this is Mr. Guzman's first year at Westborough High School, he has had 20 years of experience in the profession. 
Growing up in Taunton, Massachusetts, Mr. Guzman attended UMass Dartmouth. He graduated with a degree in English, but did not take any education courses during his time there. He had a passion for writing, especially poetry, and hoped to become a poet.
Mr. Guzman did not see himself becoming a teacher. It wasn't until the fall after his graduation that he realized he had a passion for education after trying substitute teaching. Through this experience, he really enjoyed working with students and helping them through challenges. 
"It was trying to find the bridge that connected not knowing how to answer a question or how to tackle a problem to getting the answer and having that 'aha moment.'" Mr. Guzman emphasizes.
Throughout his 20 years of teaching, he's taught pre-k up to 12th grade. Mr. Guzman states that he especially loves teaching high school students. He enjoys the ability to communicate more freely but also being able to broaden his students' perspectives of the world. 
Before coming to WHS, he worked at charter, private Catholic, and public schools. During his time there, he was a librarian, tech coordinator, and now an English teacher.
When asked what brought him to Westborough, Mr. Guzman says, "When I looked at the English curriculum as well as how the arts are celebrated here at WHS, I knew that it was a place that I would be excited to teach at."
The biggest differences between WHS and the previous schools that he had worked at is that he's found it easier to teach in a way that is more appealing to students, such as having class discussions. Not only this, but he's mentioned being able to expect more in terms of behavior and classroom management. 
As far as his Westborough experience has been, he finds that the environment is not only very comforting and supportive, but other co-workers had interest in his ideas. 
Mr. Guzman adds that "People that have been here for a while have gone out of the way to understand that it isn't my first year and they're actually open to hearing what has possibly worked in other schools, which is not always something you get in a new school." 
Currently teaching freshman, sophomore, and junior English, this is Mr. Guzman's first year co-teaching. It has been an adjustment for him, as he's used to having to lead an entire class independently. Because of this, he's had to learn to work with other teachers which comes with sitting down and planning, as well as getting to know each other. This new experience has opened up his eyes in terms of learning more about himself.
Throughout high school, Mr. Guzman was highly involved in extracurriculars. He participated in sports like track and field, cross country, and football, down to clubs like yearbook, student council, and theater. 
When asked why this was, he stated, "It was always pressed upon me by my teachers to do as much as you can while you're at high school."
This clearly had a lasting impact, as his teaching career represents his duality as well as his resilience working in different environments. Mr. Guzman explained that he's had his share ofchallenges while working at other schools, and once had to take on the job of being a computer technology teacher for a class that didn't even have computers. 
School wasn't always easy for Mr. Guzman. He was very shy, and a slow reader. This made it difficult to do well in classes like history where memorization was very important. However, being involved in clubs like theater allowed him to come out of his shell and also gave him the skills needed in order to teach in front of a class. 
Mr. Guzman realizes that English isn't for everyone, and he can't force anyone to like it. However, he really wants to try to help students that have struggled or are currently struggling with English as much as possible, hopefully making it more tolerable through different ways of teaching. 
Outside of the classroom, Mr. Guzman loves to bake, do yoga, play video games, write, and watch Star Wars and Marvel movies. When asked if he could live anywhere in the world, his only requirements would be to be surrounded by food and culture.  
With WHS being a fresh start for him and many other students, Mr. Guzman's outgoing spirit and warm personality is undoubtedly a great energy to bring to the new school year.