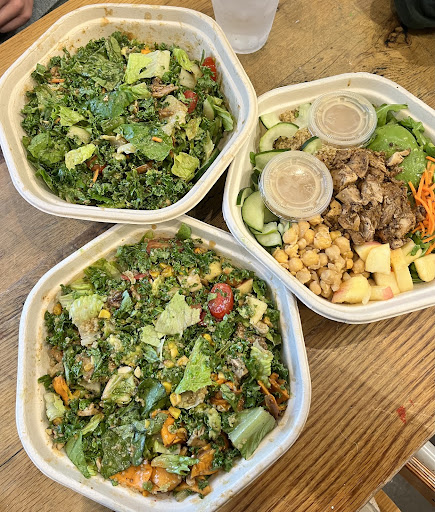 In a world filled with unhealthy fast-food chains, Sweetgreen stands out. As Westborough residents, we've both experienced the struggle to find affordable and healthy meal options. After enjoying our filling and delicious salads from Sweetgreen, we feel that Westborough would greatly benefit from more healthy fast food restaurants.
Sweetgreen is serious about using fresh and clean ingredients to create satisfying meals. The menu includes a large variety of different vegetables, fruits, grains, nuts, dressings, greens and protein sources. Sweetgreen provides the option of salads with set ingredients. Customers can also choose their own bowl. 
One of the most impressive aspects of Sweetgreen is their dedication to sustainability. The company's commitment to both personal and global health is something our town desperately needs more of. Sweet green uses recyclable and biodegradable products for their packaging and utensils. Sweet green also sources ingredients locally.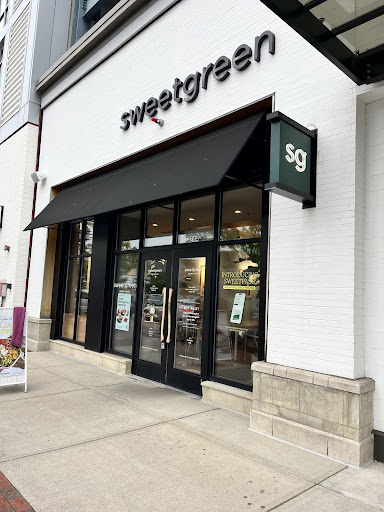 Westborough  definitely  has its fair share of fast-food establishments, most of which offer few nutritious options. While they may satisfy a craving for a quick unhealthy meal, they do not  promote health among our residents. Fast-food chains often contribute to poor diets as well as negatively impacting our environment. Adding more healthy fast-food restaurants like Sweetgreen to our town would be a step in the right direction. It would not only provide our residents with easy  access to nutritious meals, but also promote a culture of mindful food choices. This could inspire other businesses to open up healthy food places close by. 
Sweetgreen salads are constructed with healthy ingredients that are flavorful and delicious. Sweetgreen is a perfect example of what a fast-food restaurant can and should be. Its commitment to fresh, locally-sourced ingredients, sustainability, and overall health is commendable and sets a high standard for other businesses. Our town would definitely benefit from healthier food options like Sweetgreen.