Four Makeup Products You Need to Try
I would say I know makeup pretty well. I love my trips to Ulta beauty and Sephora, and I enjoy assessing the different products on display. Out of all the ones I've tried, these four products have been my favorites this past year. I felt like I had to share them because of how effective they are. I firmly believe that all makeup users and lovers should add the items on this short list to their collection!
1. https://www.makeupbymario.com/
($42.00)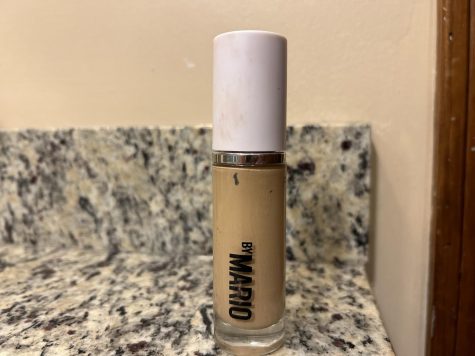 When this product launched, fans (myself included) of Mario Dedivanovic, the makeup mogul behind Makeup by Mario, went crazy. The Surreal Skin Foundation has a water base. The highlighted ingredients are grapeseed oil and vegetable squalene for moisturizing benefits.
The formula is packaged in a sleek pump bottle. When I first picked up this foundation I was skeptical. I use shade 9W and I have a cool undertone. I also have dry-regular skin and prefer a moisturizing foundation. However, it can be hard to find one that does not cling to pores and texture. I didn't feel that the undertone difference between the shade and my skin affected my base makeup too much, but I certainly looked orange in brighter lighting. I was pleasantly surprised by the effectiveness of the medium coverage. My skin looked like it was glowy and airbrushed. I have lots of acne scarring on my cheeks and the surreal skin foundation was able to mask it.
After wearing the foundation for a few hours, I did not feel any discomfort. The foundation also looked really good after a few hours without touchups.
I will say, the shade range could be more inclusive, though. The collection boasts thirty shades, good for a first launch; however, the brand could work to include some fairer and darker shades. Additionally, there was only one shade with a cool undertone, 1C, which is the fairest shade in the collection.
Overall I would say this is a really effective product for people who do not usually wear foundation, but want something more than a tinted moisturizer. I also would recommend this product to beginners as it is really blendable. The Makeup by Mario collection does not disappoint, and the Surreal Skin Foundation is no exception.
2. Snap Shadows Mix & Match Eyeshadow Palette – ($28.00)
Fenty Beauty by Rihanna has always been a very reliable brand. I have yet to try a Fenty product that I have disliked, if not, loved. The Snap Shadows Mix & Match Eyeshadow Palette by Fenty Beauty, I think, deserves a little more love. There are eight different palettes, each with a different theme. They all offer six unique shades. The palettes are perfect on-the-go products. They're pocket-sized and have mirrors for quick touch-ups.
But my favorite feature is that the palettes can all snap together to form a big makeup palette, which is a unique and useful feature. Fenty is known to be an inclusive brand (it shook the makeup industry when it was released in 2017), so I was not surprised by how pigmented the shades were. I have a medium skin tone, but I've seen others with much darker skin tones use the different shades with ease. It does not take too much product for the eyeshadow to show up on your skin.
I've tried six of the eight palettes, I have yet to try Cadet and Rose. Of the six I would recommend Peach and True Neutrals. Peach is said to be a favorite of Rihanna's and is described as "warm peachy nudes" on fentybeauty.com. There are three shimmery shades and three matte shades. I think this is a good palette for soft glam.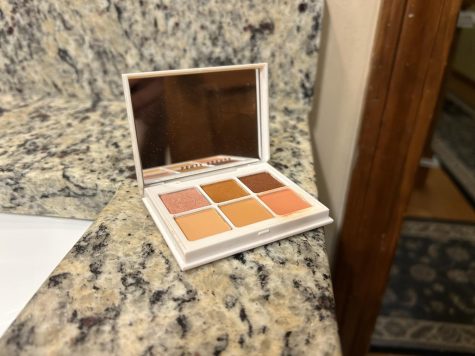 True Neutrals is described as "everyday nudes" by the website. It's true–this palette does not have dramatic shades and I often use this when I want a light and simple look. I would not recommend this product for beginners though since it can be a little overwhelming (instead I would opt for a more buildable product). Still, I think the Snap Shadows Mix & Match Eyeshadow Palette is a quality and convenient product.
3. Dew Blush – Saie Beauty ($44.00) https://saiehello.com/products/dew-blush
If you know makeup, there's a good chance you've heard of the rare soft pinch blush. We're all fans of it. What if I told you that there is a similar product that is even better? That's right! The Saie Beauty Dew Blush is one of my favorite products that I own and I find myself using it even more than my soft pinch blush. The concepts are the same. They are both liquid blushes that come with doe foot applicators. I prefer the Saie Beauty blush more because the formula is more lightweight.
While rare beauty's blush is oil-based, meaning it will probably last longer, it feels heavier on the skin. An oil-based product can also trigger already oily skin. For beginners, oil-based products can be harder to blend to. Saie beauty offers a water-based formula that is blendable and easy on the skin. Users love how easy the product is to apply.
And to top it off, the blush is beautiful. As mentioned in the name, the Dew Blush completes the perfect dewy makeup look. I would recommend using a glowy product (like L'oreal's Lumi Glotion) and bronzer, and your look will be complete. All six of the available shades are extremely pigmented, so you only need a dot or two of product. Because the bottle is big (and made of recycled plastics) and you don't need that much of the blush at a time, the Dew Blush is one-hundred percent worth buying.
4. Halo Glow Liquid Filter – e.l.f. Cosmetics ($14.00) https://www.elfcosmetics.com/halo-glow-liquid-filter/300211.html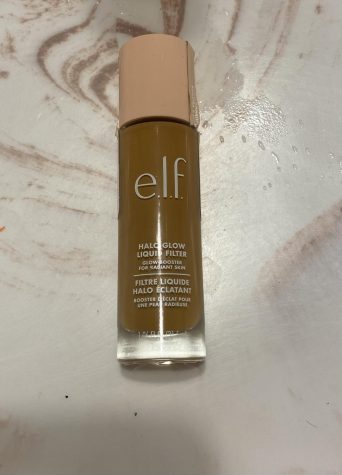 We know The Charlotte Tilbury Hollywood Flawless Filter is a beloved product. When I used it, I felt like my face was illuminated. It's just one of those (almost) perfect products. Many other people, with different skin types, felt their pores were clogged or the product just did not make any difference to them. I think the other thing about the Flawless Filter is that it has been reported to cause breakouts and other skin issues. I did not use this product continuously, but I have noticed in other people who did, that their skin was damaged after regularly using the flawless filter. The last thing about the Flawless Filter is it's really expensive for the amount of liquid in the bottle. It's just not worth your buck.
Thankfully e.l.f., a brand is known for its duplicates of popular and expensive makeup products. When e.l.f. 's Halo Glow Liquid Filter came out, it was almost impossible to acquire it. I was one of the lucky few. When I first tried it I was immediately impressed. The product was light and very wearable. I still felt that illuminated effect that I got from the Flawless Filter. This product also wears longer. After eight hours I could still somewhat see the effect of the Halo Glow. This product is a necessity, especially in the summertime to perfect that glowy makeup look. I would recommend this product to my enemy, that's how much I love it.