The Hype Around Market Basket
Recently talk of Market Basket has been a big topic of discussion for those who grocery shop. With high prices now, many people are left unable to afford as many groceries as they once did pre-pandemic. But with a new Market Basket in Shrewsbury, people can buy more products than they previously were for a lower price.
Market Basket is not your ordinary grocery store; the prices and discounts create an affordable and easy way to buy your groceries. The store is newly built, making it clean and organized. Walking around, you are surrounded by discount signs sharing the best recent deals. There were best-valued prices on items like goldfish and soda. They also have a variety of grab-n-go meals again at a very affordable price. "Compare and Save" was a sign we saw throughout Market Basket during our visit. This grocery store cares most about quality and affordability, unlike other grocery stores with very high-priced items and mediocre quality.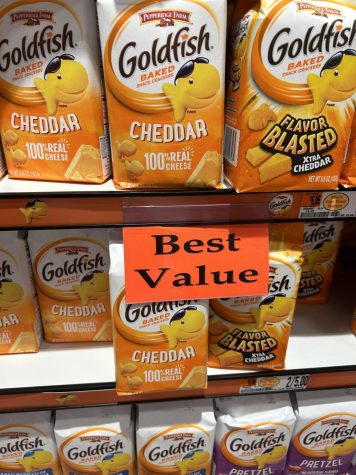 When comparing prices with other grocery stores, Target offers the same 24-can pack of Pepsi for $12.99, while Market Basket priced the same item at $7.99. We also looked at Wegman's price, where they offered a pack of 12 cans of Pepsi for $7.99, meaning that Market Basket sells double the number of items for the same price.
Not only does this grocery store have great deals and pre-made food, but they also have a coffee shop that sells soft-serve ice cream. So whether you are looking for some caffeine, their coffee is the way to go, or if you are looking for a sweet treat, the ice cream they have is delicious.
You can find the new Market Basket at 3221 Flint Pond Cir, Shrewsbury, and pick up all your grocery needs for a low cost.