Snowport Holiday Market; A Winter Wonderland of Shopping, Food, and Fun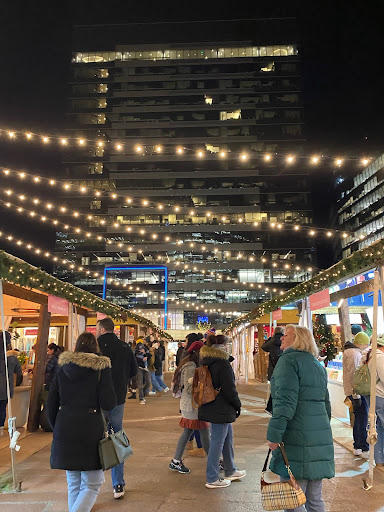 If you are looking to get into the holiday spirit, yet stay local, then the snowport holiday market in South Boston is the place for you.
Only about a 40 minute drive from Westborough, Snowport is where the pop-up shops, food stands, games, and Christmas lights are located. 
When you first enter the market there is a large Christmas tree, similar to the one at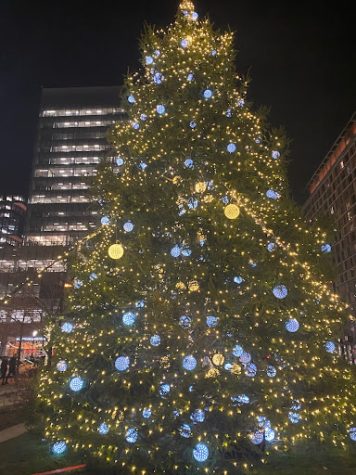 Rockefeller Center, along with a place to play on the mini-curling platforms.
As you walk through, there are endless rows of pop up shops containing items from jewelry, Christmas ornaments, and souvenirs. The shops are very small, and it was amazing at how many products they sold. 
I personally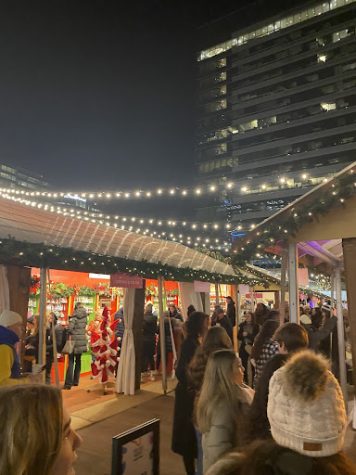 visited many of the Christmas-themed shops which had the most adorable customizable ornaments, pajamas, hats, and more. After walking around and window shopping for a while, we came across a variety of food stands. There was apple cider, hot chocolate, crepes, mac and cheese, and more. There was quite a variety of options, but my friends and I tried the crepes.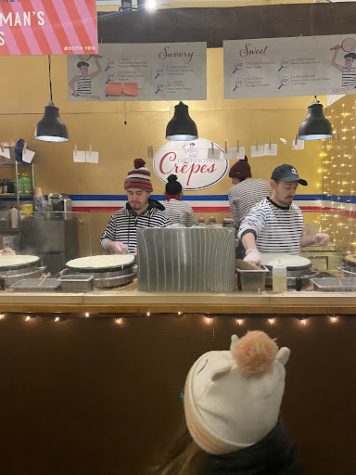 We all got the nutella-filled crepes; we would strongly suggest anyone who loves chocolate- desserts tries these. Not only is the shop so cute and decorated perfectly, it's also set up so customers can watch their crepe be prepared, which I found unique.
Snowport itself was a very fun and festive attraction, which we would recommend to anyone who is looking to get into the holiday spirit, shop for gifts, or simply just walk around.
Hours of Operation:
Mon.-Thurs.:  3 p.m. to 8 p.m.
Friday-Saturday:  11 a.m. to 9 p.m.
Sundays:  11 a.m. to 8 p.m.
Snowport runs through February 26, 2023.