2022 Holiday Gift Guide
As the holidays are upon us, the common question "What do you want for the holidays?" is constantly being asked. If you are struggling to come up with gift ideas to get your friends and family this holiday season we have your back! Here are some ideas…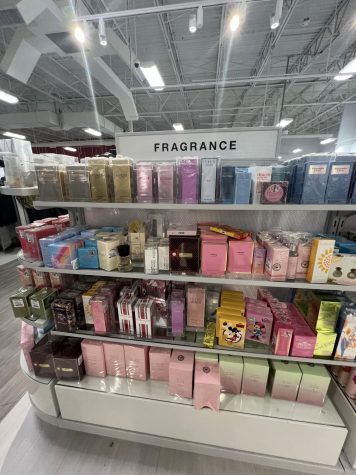 Perfume:
If your friend is interested in beauty we suggest the Sol de Janerio Brazilian Crush Cheirosa 62 Perfume Mist. The mist is a warm and spicy scent mixed with salted caramel, pistachio, and vanilla. Depending on where you purchase the perfume ranges from $20-$35. A great pair with the Sol de Janerio Brazilian Crush Cheirosa 62 Perfume Mist is the Sol de Janeiro Brazilian Bum Bum Body Cream. The body cream is formulated to smooth the skin while adding a hint of shimmer for dehydrated-looking skin. The cream matches the scent of the perfume, so they can easily be worn together. This cream ranges from $22-$85 depending on where you buy it and the size you purchase.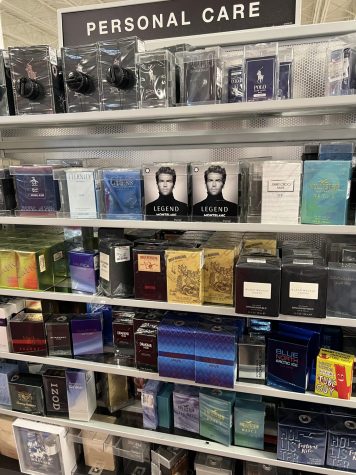 Cologne:
Looking for a different scent than a sweet perfume? Cologne is a great alternative. You can either get samples for your person to try or splurge on the one you know they love. Many popular brands include YSL, Ralph Lauren, and Chanel. Full-size options do tend to get pricey, again samples can work well. Also, you can get good options at TJ Maxx, and target. 
Sweatshirt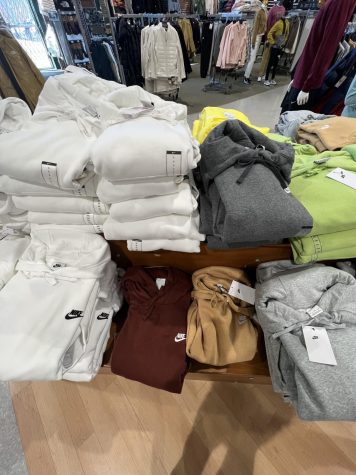 A popular gift among high schoolers is clothing, specifically crewnecks/hoodies. We recommend a Nike hoodie or crew neck because they are excellent quality and super warm for the winter season ahead of us. These begin around  $50.00, but they definitely are worth the cost!
Yeti-Cup:
A must-have for any time of the year is a Yeti cup. They're great for bringing to the beach to keep your drink cool, or for keeping hot chocolate or coffee warm on a cold snowy winter day. These cups come in different sizes, shapes, and colors allowing for a more personal and customized touch for your friends or family. These cups are high quality and last you a long time making your money worth it.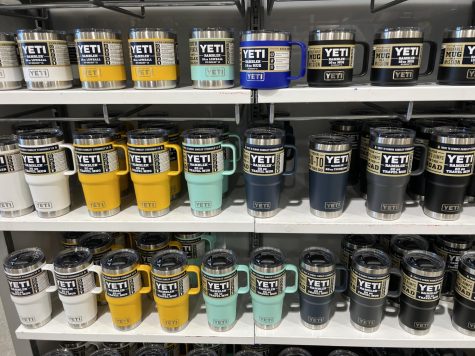 Themed Basket:
A good option that never fails is themed baskets. These are so great for anyone because they add a thoughtful, personal touch that the person receiving the gifts will truly appreciate. Common themes include items in the person's favorite color. Or if the person has a favorite sports team or hobby. This is great because you can get your person multiple little items that can be fun to unwrap. These baskets can include things like candy, candles, chapsticks, blankets, or anything you would like!
Necklaces:
With a wide variety of designs, necklaces are a great gift that is easy to make meaningful. Whether you give your person a necklace with your initial or theirs it adds a personal flair to the gift. There are numerous other options than initials whether it's a simple chain or a colored jewel the person you're shopping for is bound to love it. Necklaces make for a great option as the price ranges and can fit anyone's budget! If you would like to support a small business we recommend IvaJewelryDesign on Etsy. Her jewelry is great quality and a perfect personalized gift at a great price point!
Cards Against Humanity:
Lastly, a great universal gift is Cards Against Humanity. This is definitely a gift for the older crowd as the content of the game is explicit at times. This game provides many good laughs as it's often described as the adult version of Apples to Apples. This gift is great for getting off phones and spending quality time with however many people you choose to play with!
These are just some suggestions that we have found over the years that have been great gifts we have either received or gifted to someone else! If you are unsure what the person you are looking to get a gift for would like, ask them for a broad range of what they would like whether it be something beauty-related, clothes, or games and from there this list is bound to help!
LINKS FOR ITEMS:
Small business for necklaces: https://www.etsy.com/shop/IvaJewelryDesign?ref=simple-shop-header-name&listing_id=959627059&page=8#items