Girl's Cross Country Heading into Post-season
Although the girls' cross country team has several of their runners injured, they have high hopes for their post-season meets. Their record this season is 2-3, with many close races including Algonquin, where the Rangers lost by a mere three points. This season has been a major improvement from where the girls were last year. 
Senior Paige Estaphan is a consistently top scorer for the team. Only her first time running cross country, close behind Paige is the second runner, Julia Young. 
On Saturday, October 22nd, the Rangers raced at the league meet and placed 4th place out of 6 teams. Paige Estaphan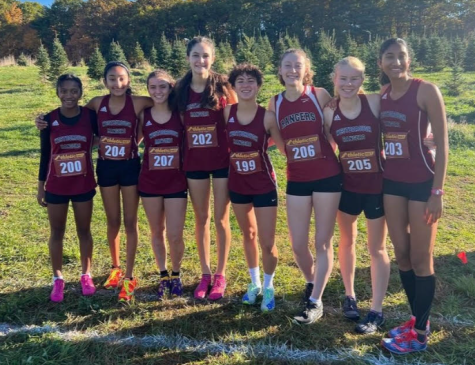 placed 6th place, and Julia Young placed 11th place.
The Rangers head into the District CMASS Championship race this Saturday, October 22nd at Gardener Golf Course.