NFL Offseason 2022- Teams are Reshaping Their Future Now More Than Ever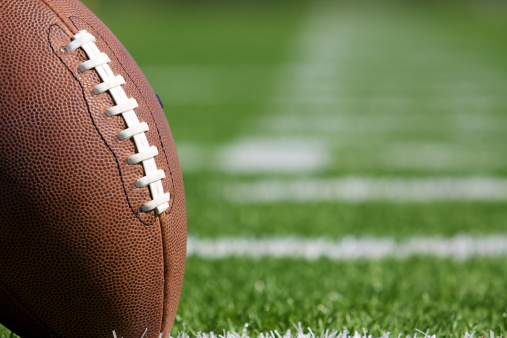 NFL Offseason 2022- Teams are Reshaping Their Future Now More Than Ever
Sports Opinion by Rahim Ramzanali
Since the end of the 2021 NFL season, which was remarkably only a month ago, the offseason has been action-packed, to say the least. With five teams acquiring a new quarterback in March, and star players planning relocations and recommitments, free agency is rocking the NFL world. Which moves will have the biggest impact on a team's future? You're about to find out through these rankings.
Tom Brady Shocks Us Brett Favre Style
Tom Brady's journey alone through this offseason has put everyone on an emotional rollercoaster. From Adam Schefter leaking Brady's retirement plans, to him getting mad at Schefter, to announcing his own retirement, to finally un-retiring a while later. Brady experienced life sitting at home for a month with his family and decided that he missed football.
On the other side of the coin is the Tampa Bay Buccaneers. One can say that Bruce Arians and the rest of the staff were jumping for joy when they read the news. This reassuring statement from Brady puts the Buccaneers back on the top of the NFC ladder for the Super Bowl race. More does not need to be said. The undisputed GOAT is back, and the Buccaneers get an A+ offseason grade because of it.
Russell Wilson is Going To Denver
This is the move for both the Broncos and Russell Wilson, and it could not have come at a better time. I want to say this move has been overdue, but it hasn't. Wilson just came off one of his worst regular seasons in his career, and the Broncos needed the X-factor quarterback to solidify their young, talented offense. With a strong receiving core in Jerry Jeudy, Courtland Sutton, Tim Patrick, and Javonte Williams at running back, this unproven offense has an opportunity to shake up the NFL. "Danger" Russ and the Broncos both took a 50/50 chance on this deal, which gives them an overall B grade for this offseason. 
The Browns are Shockingly Getting Another New Quarterback 
Yes, it is very troubling seeing the biggest guaranteed contract in NFL history, $230 million, given to a quarterback who is still facing 22 different sexual harassment and assault cases. He has been cleared of criminal charges as of March 11, 2022, but still faces 22 active civil suits accusing him of sexual assault and sexual misconduct. Deshaun Watson has had a rough two years to say the least. After leading the Texans to an impressive playoff campaign in the 2019 season, he has not set foot on the field. However, from the looks of the Browns' bold decision of offering him $230 million, it appears that he is ready to return to the football field. 
Their previous quarterback, Baker Mayfield, was loved and hated by Browns fans. Although he occasionally showed flashes of his potential, he was too inconsistent to make it far in the playoffs. This was his downfall, as he could not deliver in high-stake moments during his campaign on the Browns. One example that comes to mind comes from the Browns' crucial loss versus the Kansas City Chiefs in September. Mayfield threw the game-sealing interception with only one minute left to play. Conversely, Watson was known for keeping his team in the game in such moments. 
The majority of NFL fans knew that Baker's time in Cleveland was over, but no one expected Watson to be their next choice. Although this acquisition could have a great impact on their future, it is highly speculative. For that reason, it deserves a C+ grade.
Matty Ice Has a Chance At Redemption In Indy
In my opinion, this is exactly like the Russell Wilson trade. Matt Ryan, who is arguably the greatest quarterback, or player, in Falcons' history, obtains a new chance late in his career at another successful season for the Indianapolis Colts. A highly talented quarterback on a sub-par team traded at the right time, it is a sheer replica of the Russell Wilson trade. 
Ryan has faced a lot of backlash in his career mainly since the Atlanta Falcons are a poverty franchise that can never fix their problems. However, he has had many impeccable seasons that are almost on par with his 2016 MVP campaign. Examples include 2012, 2018, 2014, and 2010. But, after 14 seasons, it is time for a switch. The Falcons have been changing their offensive scheme every year and lost Ryan's best receiver Julio Jones, and the 2021 season shows a vivid example of the offense not clicking. 
Ryan is now going to the Colts, who came off a very promising season. They have young talent in running back Jonathan Taylor, who had an MVP caliber season, wide receiver Michael Pittman Jr, all-pro linebacker Darius Leonard, and cornerback Isaiah Rodgers. Ryan has the tools to take them far into the playoffs. 
Again, there are two sides to a trade. The Falcons now have to look for a new quarterback for the first time since iPhones were invented. Losing your golden boy is always devastating, but as mentioned earlier, the Falcons are disorganized and need to rebuild. This is a good start as it frees up a lot of cap space and gives the organization a chance to experiment with his offense. As of now, Marcus Mariota is their main candidate for the quarterback position. The Colts receive an exemplary A- grade for their offseason efforts, and the Falcons receive a C-.
Packers Let Go of Adams, Invest In Rodgers
Rodgers can't seem to figure out how to age. He is coming off his second straight MVP season at age 38, and now has a brand new contract that lasts until age 42. He agreed to a 4-year $200 million extension. What is not to like about Rodgers? He is one of the most talented, playmaking quarterbacks in NFL history, and proves it by completing 60-yard bombs every minute. Consequently, the Packers are going to be Super Bowl contenders with him in charge again. Now we understand why Green Bay gave him $200 million. But, obviously, there is a downfall to all this. 
Davante Adams being traded to the raiders for scraps is gut-wrenching for the Packers. Rodgers just lost the best wide receiver in the NFL, and one of his best friends. Adams is irreplaceable, talent-wise and for the chemistry he built over the years. Despite this, Rodgers has shown that he has the ability to bring out the best in his receivers. The Packers could go after a big name such as Odell Beckham Jr. or Jarvis Landry. They could also address the wide receiver room in the draft. Green Bay took a win and a loss and have many opportunities to recover, thus they receive a B grade for this offseason. 
There have been incredible amounts of activity in such little time. General managers are not playing around this season, they are going for it all. Could this be the greatest NFL offseason of all time?