Red Heat Tavern: A Dining Experience to Cater all Cravings
When you first walk into Red Heat Tavern, you are greeted by someone and seated right away. The tables were right in view of the open kitchen, which added a very comforting touch to the dining experience.  
I (Alixe) started off with the RHT nachos that are made with white tortilla chips, cheddar jack, pico de gallo, corn and bean salsa, jalapeños, sour cream, and a side of roasted salsa. The cheese is melted perfectly, while the tortilla chips are crisp and have a defined crunch to them. All the toppings bring the dish together and add a perfect balance of melted cheese to toppings. This is definitely a quality dish to share with friends and family!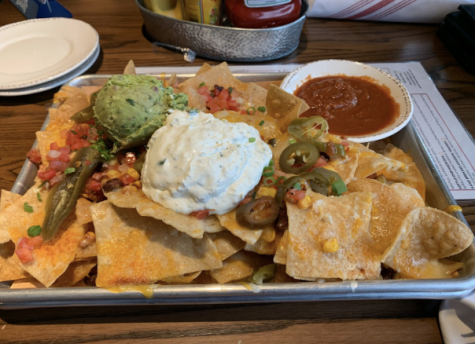 I also had the Mac & Cheese, which is made with shell pasta, their five cheese sauce, and a kettle chip crust. They have a couple of different types of Mac & Cheese to satisfy any of your cravings. Their five cheese sauce creates this amazing and cheesy consistency in the middle with a crunchy topcoat made with chips that pull together the cheesiness with an extra crunch!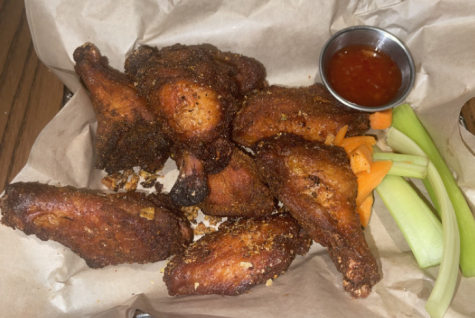 I (Daphnne) began by ordering the sweet Thai with Sriracha aioli marinated bone-in mesquite wings, served with celery & carrot sticks as our starter. They were crispy on the outside, tender on the inside, and the Sriracha was slightly spicy. I then ordered the Classic Burger which consists of American cheese, lettuce, tomato, and red onion and I added mushrooms and sauteed onions which came with onion rings on the side. The patty was tender and juicy, which balanced pleasantly with the overall toppings. As for the onion rings, they were crispy and freshly cooked.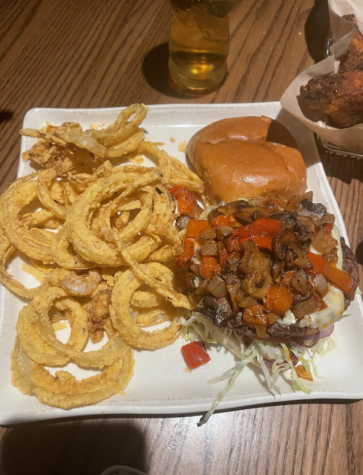 We would definitely recommend these dishes and dining at Red Heat Tavern, as not only was the food delicious, but the dining experience was very enjoyable. As for prices, the RHT Nachos were $14.95, the Mac & Cheese was $15.95, the Classic Burger was $14.95, and the Sweet Thai Mesquite Wings were $14.95. The service was also fantastic, while the food also arrived at a reasonable time after ordering.