Celtics on a Roll Heading into Playoffs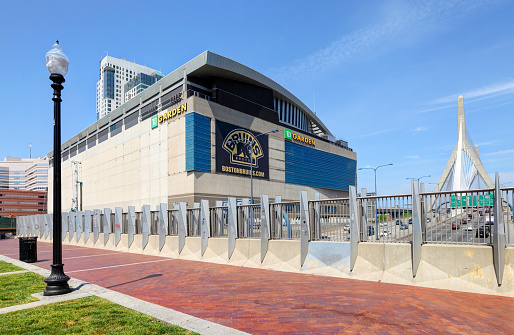 The Boston Celtics have been on fire lately as they are currently 4th in the Eastern Conference Standings just behind the Philadelphia 76ers, Milwaukee Bucks, and the Miami Heat. In the last 10 games, the Boston Celtics have a record of 7 wins and 3 losses. 
On January 6, 2022, the Boston Celtics had a record of 18 wins and 21 losses placing them 11th in the Eastern Conference. Since then, the Celtics have won 48 games and have only 30 losses. Through these games, there has been a huge push from potential MVP candidate Jayson Tatum and Jaylen Brown. Tatum and Brown have both been averaging over 20 points per game (ppg) at 27 ppg and 23.4 ppg respectively. These two players are a key dynamic duo to the Celtics' success on the court, and will be the two leaders of the team heading into playoffs.  
Despite the Celtics' recent success, they dropped the past two games against the Toronto Raptors and the Miami Heat in what both were very close games. With the loss against Heat Wednesday night, it put the Celtics at 4th in the Eastern Conference Standings. With the playoffs only 5 games away, it makes everything much more competitive between the top 4 teams in the battle for the 1 seed. 
I believe that heading into the playoffs it would be best if the Celtics were able to secure the 1 or 2 seed spot in the standings as that would allow them to play a weaker team early on in the playoffs. Three possible teams that Boston could face early on in the playoffs would be the Cleveland Cavaliers (7th seed), Brooklyn Nets (8th seed), and the Charlotte Hornets (9th seed). Of course this can all vary depending on how well higher and lower seeds play with the remaining five games left in the regular season. 
Nevertheless, it has been more than exciting to watch the Celtics climb their way back into the playoff picture with an outstanding two month run. The Boston Celtics have shown how close they've become as a team and how they truly support and ride off eachother. Unfortunately, key big man Robert Williams suffered a torn meniscus in Monday's matchup against the Raptors, however, he underwent successful surgery and all over social media Robert's fellow teammates showed support and love. He is expected to return in four to six weeks which should be sometime during the playoffs. It will be exciting to see how the Celtics close up the regular season and how their plan unfolds heading into the playoffs.