Another Way To Travel Around Westborough: Via transportation system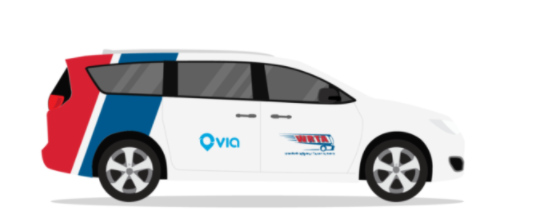 Have you ever been stuck somewhere without a ride? Via is an on-demand, local transportation system in Westborough that runs Monday through Friday from 7:00n a.m. to 7:00 p.m. Similar to Uber or Lyft, Via has an app where you confirm your pickup location, request a destination in Westborough, and a van is sent out to pick you up.
The only catch: Via only runs their vans through a specific 12 mile span across Westborough (map shown below), so the van technically can't ride through every neighborhood in the town. You could also call (508) 388-6620, and a member on the Via team can book a ride over the phone. Best of all, every ride is only $2!
For some background information: Via runs in multiple towns, cities, and college campuses throughout the country. In Massachusetts, towns like Westborough include Salem, Shrewsbury, and Newton use Via. Northeastern University uses VIA shuttles too.
In Westborough specifically, launching in the Fall of 2020, Via has 12 drivers total. All drivers are background checked, drug tested, etc, and they all have clean records so they are safe to be driving. Speaking of safety, Via continues to take COVID safety precautions by requiring both the driver and passengers to wear masks. Additionally, the vans have a plexiglass car shield that helps avoid the possible spread of germs.
I have seen many Via vans around the school before, either picking students up from school or dropping them off. I asked a fellow classmate who uses the service regularly her opinion on Via.
She says, "I take a Via anytime that my parents or sister aren't around to give me a ride, which is normally from home after practice or from Panera. Not only is Via only $2 per ride, but almost every time I book a ride, the drivers are able to pick me up quickly. The longest I think I've ever had to wait for a Via is 10-15 minutes."
I personally have used Via a few times since I have heard of it if I was stuck somewhere and needed a ride.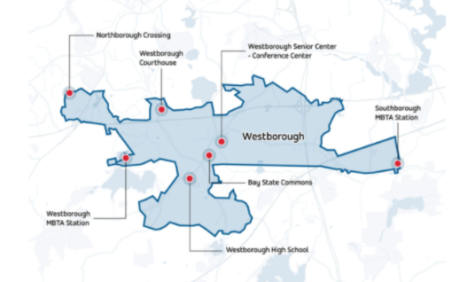 Junior Daphnne Cabrera shares, "Via is definitely taking over the rideshare industry. It's easy to use and cheap (which is why people are choosing it over Uber and Lyft).If Via keeps expanding, I wouldn't be surprised if Uber or Lyft plummet."
I would highly recommend Via. Inexpensive, prompt, and safe, Via is the way to go if you don't have your license yet, or don't have a ride and you need one.
You can read more about Via here: https://ridewithvia.com/news/wrta-and-via-launch-new-on-demand-public-transit-system-in-westborough/