Brooke and Cayla's Top 5 New England Ski Mountains to Visit This Winter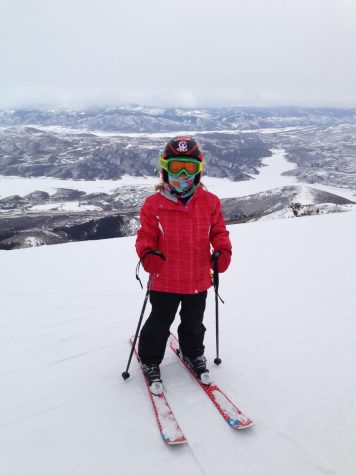 Sunday River – Newry, Maine
www.sundayriver.com
Sunday River is one of the larger and more advanced mountains in New England. We love that this mountain has runs for every skill level. It has a wide variety of black and double black diamonds as groomers, mougles, and glades skiing. The most famous run is White Heat, a mogul run known for its double black difficulty and full top to bottom length. It is known as one of the top 5 most difficult runs in New England. Additionally, the peak known as Oz features almost only double black diamonds to challenge some of the best skiers. However, the entire mountain is not solely for advanced skiers. Every lift has an easy way down (green trail) and one of the peaks is shorter with exclusively green and blue runs. Sunday River is a great mountain to visit if you are looking for a new challenge. We also enjoy the fun night skiing and snowshoe trails. They are great ways to see and experience more of the mountain. It may be a long drive but it is 100% worth it!
Killington Ski Resort – Killington, Vermont
www.killington.com
Killington is a good mountain for intermediate skiers. It has a variety of terrain from groomers to glades and difficulty ranging from greens to double blacks. Although it does not it does not have an easy way down (green trail) from every lift, it has many blue trails across the entire mountain. The blues can be a good place to better technique and form and the black diamonds can provide a challenge to test these improved skills on. If skiers are feeling confident in their abilities, Killington offers some double black trails and glades. This mountain is a great place to ski for any level of skier. Killington Resort offers many other exciting activities such as tubing under the lights, mountain tours, and delicious restaurants. It is a fun weekend vacation spot for the whole family.

Okemo Ski Resort – Ludlow, Vermont
www.okemo.com
This is a mountain with many different aspects and areas to choose from. First of all, there is the main mountain, with many different trails, ranging from blacks at the top all the way to bunny hill runs at the bottom. To the left of the mountain, there is a slightly smaller ski area with some harder runs. The Jackson George Inn is a small hotel at the base of this smaller ski area. It features a cute base surrounded by the inn and on the other side of the base, a variety of black and double black diamonds. This area is definitely for more experienced skiers yet there are plenty of other options on the main mountain for beginner and intermediate skiers. We personally really like this mountain due to the many different areas. It is hard to get bored on the mountain because you are always on a new trail. Okemo is a mountain for everyone in the family!
Stratton Mountain – Stratton, Vermont
www.stratton.com
Stratton is a great mountain for a ski weekend. It has trails for all levels of skiers but has predominantly black diamond trails. It is a compact mountain, making it easy to traverse the mountain and get to different lifts and lodges. Our favorite part of Stratton is Stratton Village located at the base of the mountain. The cosy village completes the ski experience. The wide streets lined with quaint shops selling ski gear, food and desserts, and souvenirs. It is a great place for a family to spend an afternoon walking around or to visit for apré ski. We both really like this mountain and especially the ski town around it. The area is a great place for a family getaway.
Mount Snow – Dover, Vermont
www.mountsnow.com
Mount Snow has always been a favorite of ours. It is super cute and fun with so many families coming here to vacation. We also love the views you can see from the top of the ski area. It is definitely a mountain built to create a community. They have tons of activities for the non-skiers out there such as tubing and snowshoeing. Although this is a "flatter" mountain, there are plenty of terrain parks and wide ski trails to enjoy when visiting Mount Snow. The mountain also has three separate sides to it that include three separate bases. This mountain is definitely for the more experienced skier, due to the fact that there are mostly blacks, blues, and terrain parks within this mountain. Along with the mountain, there are many shops and lodges along the base to warm up and take a break from the rugged ski area. Mount Snow is a perfect spot for anyone looking for a challenge this winter.