WHS Alum Profile: Mikayla Reitsma '21
Former WHS student, Mikayla Reitsma '21 was very involved during her time in high school.  Reitsma is currently studying Life Sciences in Innis College at University of Toronto in Toronto, Canada. Although she is still unsure on what her future has in store for her, she trusts that it will be great.  
When Reitsma was at WHS, she was captain of the varsity swim and lacrosse teams and taking on the challenge of being the secretary of the National Honors Society (NHS), she did it all. 
Sports have always been a big part of Reitsma's life, joining her local recreational swim team at the early age of 8, lacrosse at age 9, and entering the world of field hockey her freshman year; Reitsma has been very active in the Westborough athletics program.
When asked about her swim career, Reitsma expressed her genuine love for her team, "My team was more than a team, it was a family."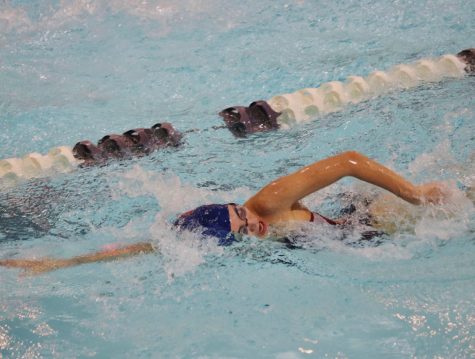 The WHS swim team had a huge impact on her life, Reitsma can say with confidence that she walked out of her last swim meet with friendships that'll last a lifetime.  
Reitsma shares, "The biggest part of high school for me was the connections that I made and the friendships that I gained."
On top of her athletic career, Reitsma was also an active member of her school community.  All of her achievements helped her along the way of reaching her top goal, attending the University of Toronto in Ontario, Canada. 
To any incoming freshman who are seeking advice, Reitsma has one thing to say, "Be open to trying new things and meeting new people, and have fun because it'll be over before you know it."