Student Profile: How a WHS student becomes Director of MA Branch of Zenerations Organization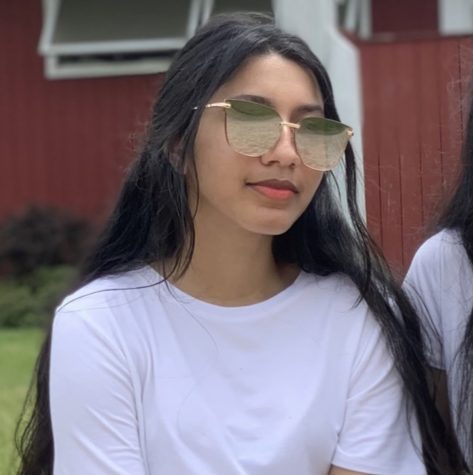 WHS sophomore, Zainab Anwar, is the director of the Massachusetts branch of Zenerations; she even built her own website for the state chapter during the summer of 2021. Zenerations is a gen Z run organization with branches throughout not only the United States but around the world. Anwar opened the Massachusetts branch on July 1 and has been managing it since. Zenerations is an organization run by and for youth where they can display their passions and ideas. Members talk about important issues, pop culture, and convey positive, informative messages through articles and graphic design. The name, a play on words, was inspired by Generation Z.
Anwar shares, "Zenerations is really just a place where gen Z teens can express their interests and knowledge through writing."
Currently Zenerations Massachusetts is working on gaining more followers on their instagram, @zenerationsmassachusetts, getting more people to join, and advertising their work. In the future, Anwar hopes that Zenerations Massachusetts will be able to work with other Zenerations branches and even hold events such as fundraisers. After graduating in 2024, Anwar will continue to manage Zenerations Massachusetts until it's time to pass down her role.
When asked why she opened the Massachusetts branch of Zenerations, Anwar said that she was motivated to create something of her own. She wanted to build something and watch it grow. Activism and informing others about the important issues of today were something that she has always been passionate about.
From there she started her own organization and continues to run it by managing other members, organizing the website and instagram page, designing covers, and writing articles. Recently, she wrote What is Happening in Afghanistan, where she discusses the history of Afghanistan and ways to help the country's current situation.
In order to write articles and graphically design for Zenerations, you must fill out the form linked on their website for "getting to know you" purposes. Anwar is currently working on making the joining process even easier. After joining you can write an article about any topic of some importance that interests you. Most members write about politics, Covid-19, pop culture, news, trends, and anything else that would interest gen Z readers. Typically writers write about one page or more and the graphic designers capture the main points and transform those ideas into an infographic that is posted on instagram.
Zenerations is looking for even more new members to write and design infographics. Support them by joining and following their instagram to keep up with recent news and trends.
Link to Zenerations Massachusetts instagram:
https://www.instagram.com/zenerationsmassachusetts/
Link to Zenerations Massachusetts website:
https://zenerationsmass.wixsite.com/genz