Small Business Spotlight: InHouse Coffee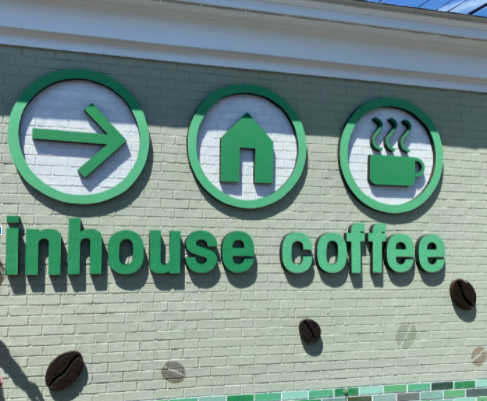 Have you ever been craving a coffee and a bagel in the morning, but don't want to sit in the lengthy Dunkin or Starbucks lines? Or maybe you needed a midday pick-me-up to get you through the rest of a long day? You may find interest in InHouse Coffee right over in Northborough.
Not only does this coffee shop have delicious drinks and breakfast treats, and the customer service is some of the best.
Algonquin senior and lover of InHouse, Olivia Ansaldi says, "InHouse has the nicest employees ever, not to mention their amazing coffee. It will always be my favorite coffee place!"
InHouse, having been for 30 years, has two locations in Northborough and Worcester. Though they are on busy streets, they have spacious parking lots at both locations.
Before you even step foot into the business, the environment is inviting. The outside has a patio area with tables and chairs so you can enjoy your food outside. You walk into an appealing shop, with plenty of indoor seating that is full of cohesive colors and designs. The staff immediately welcomes you and are ready to answer questions, take your order, or ask you how your day is going. The ordering counter has a great organization of all their treats and the lengthy menu is organized for easy viewing purposes.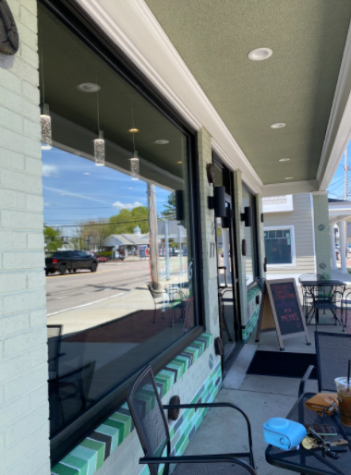 Whether you're selective with your coffee or not, you'll be sure to find a favorite among their 24+ flavors ranging from standard french vanilla to tiramisu or s'mores. Along with their different coffee flavors, InHouse sells teas, frozen beverages, coffee alternatives, smoothies, and espresso. As for food, they have a vast variety of breakfast sandwiches, pastries, bagels (not to mention they have options such as: asiago, sesame, and even chocolate chip just to name a few), wraps, and even specialty desserts such as tiramisu and cannolis: their selection is endless.
When it comes to my preference, I love a good coffee and bagel if I am ordering breakfast. I always order InHouse's iced caramel macchiato and a toasted bagel with cream cheese. The coffee is brewed to perfection–not too sweet nor too bitter–and has a strong caramel flavor. Instead of adding in their flavors after, they actually brew them into their coffee, making for a unique cup of coffee where flavor shots aren't sitting at the bottom of the cup. There are endless add-ins, like milk, sugar, and different syrups to customize to your taste. The bagel is light, easy to bite into, and full of flavor. InHouse has some of the best bagels I have ever tasted.
I highly recommend visiting InHouse, and looking at their website (linked below). Not only is the website organized, but it is easy to navigate and appealing.
InHouse Coffee- https://inhousecoffee.com/
[email protected]
Northboro
Address: 17 W Main St, Northborough, MA 01532
Hours: Mon-Friday: 6am-3pm, Sat: 7am-3pm, Sun: 7:30am-3pm
Phone: (508) 393-3900
Worcester
Address: 225 Shrewsbury St # C, Worcester, MA 01604
Hours: Sun-Thurs: 7am-9pm, Fri-Sat: 7am-5pm
Phone: (508) 363-1212