Jane Pittorino: A Senior Profile, Class of 2021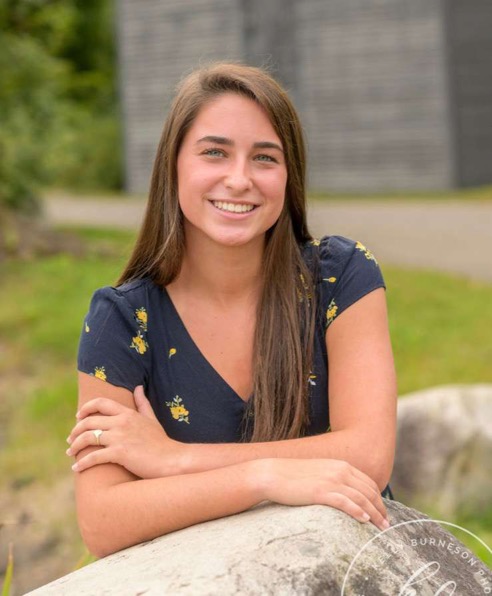 Senior class president Jane Pittorino has been playing soccer for as long as she can remember, eventually being named Senior Captain for the girls varsity need for the 2020 season. Pittorino fell in love with the sport and has played for 15 years, with her field responsibility being center midfield. Her favorite part of soccer is the team and player environment, and because of this she has also participated in basketball, ran track, and skied.
Along with captaining the soccer team, she is also class president of the 2021 class, which she is wholeheartedly committed to. 
Pittorino says, "It's important to me to have the best high school experience possible and I want that for my class as well." 
Her hope is that her class will have a fulfilling year and to be able to celebrate all the hard work for the last four years. Pittorino describes how she has enjoyed being class president and is very passionate about it. Reaching out to businesses, organized events, and interacting with adults has truly given Pittorino the opportunity to put herself out there. However, she has learned that time management is difficult, and that she has to be independent and get her work done on her own to be successful. 
Her advice is to "don't always rely on others because sometimes working by yourself works best."
Pittorino's favorite school subjects are U.S. History and Anatomy, as her strengths lie in her good memorization. Additionally, she enjoys fact-based learning, and has bonded with both teachers.
Pittorino has gotten involved in many school clubs such as the student council, student ambassador, and the National Honors Society. She is also part of the UNICEF club, Key Club, and is a peer mediator. 
She plans to study biology and become an occupational therapist. Pittorino is now committed to Providence College next year where she plans to be equally involved in partaking in youth ministry and club sports. 
After a great experience here at Westborough High School, Pittorino says: 
"High school was definitely difficult academic-wise, but I truly had a good experience overall." 
Pittorino has many hopes for the future, and is very excited to get her future started in college.