Senior Testimonial: Eli Richman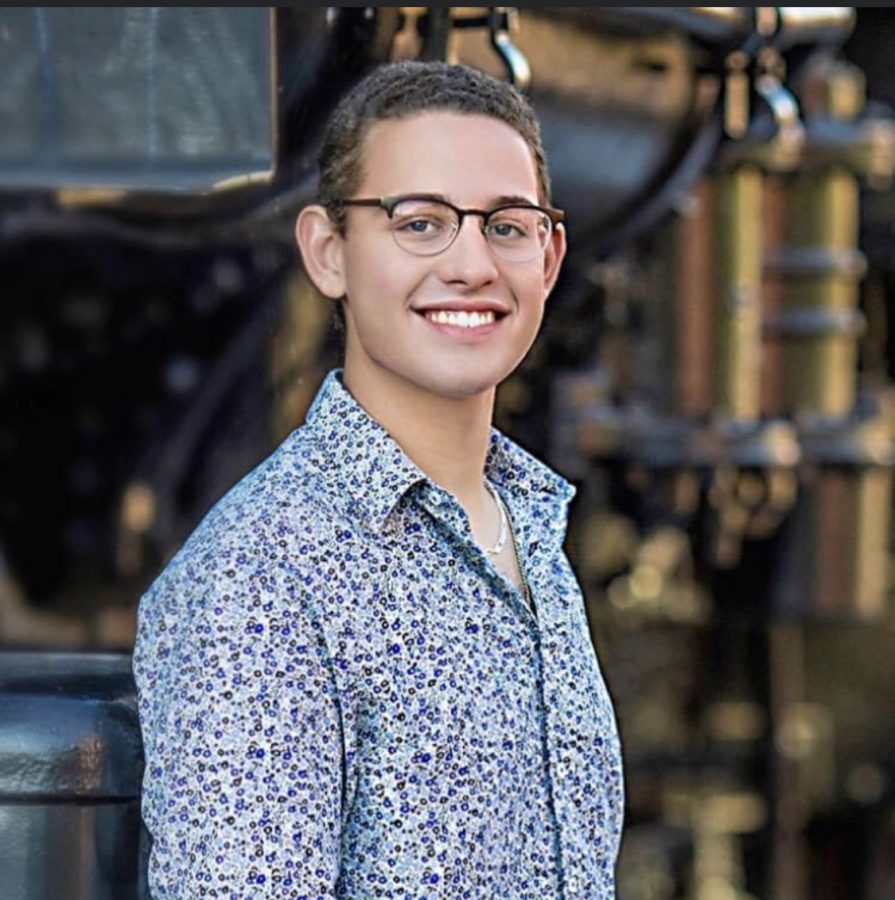 This certainly is not how I expected my high school career to come to an end, and of course there is a lot we're going to be missing out on. This whole time all I can remember is what a fun ride my brother had a couple years ago during his pandemic-less senior year, such as final sports seasons, senior pranks, senior week, graduation, and grad parties.
Fortunately for me the coronavirus was very interesting to me even when it was thought to be isolated in China, and I compulsively researched it as I often do if I'm interested. I knew in February that when, not if, it came to the shores of this great country that it would disrupt our daily lives.
But this is beyond my wildest dreams. Not being able to take part in everything that defines our senior year is something that will always be frustrating and upsetting to me, but the memories I made on 90 West Main Street will last a lifetime.
One of my biggest decisions coming into high school was whether or not I wanted to play varsity basketball. I played on the middle school team, as well as travel and AAU. I experienced tremendous highs and stooping lows on all those teams, and I ultimately decided to play rec ball. I won't lie, there were times when I felt like I wanted to be out on the court wearing a varsity uniform, but rec ball has been such an unbelievably fun and positive experience.
Unfortunately, our senior all-star game was cancelled due to coronavirus concerns, but it was a heck of a ride and I'll never forget the fun I had playing with all my friends for those four years. As my dad would say, it was pretty much "pick up ball with bad refs," but it was such a great experience. This choice was very difficult for me because it felt like my parents, friends, teammates, and every coach I ever had wanted me to play. But I did it my way, and did what I thought was best for me. So if there's a piece of advice I could give to an incoming freshman, it would be to live your high school life by your own accord as much as possible, because boy will it fly by.
I took a whole lot of classes during high school, probably more than the average senior. I also had a lot of teachers, some good, others not so much, but there was only one that really stood out. I had Mr. O'Brien every single day both junior and senior year. All I can say is wow. Not only did he always seem so happy and enthused to be at school everyday, but I never left his room without laughing hysterically at least once, and learning something that I could put to use in the future. If you are a freshman or sophomore, he may seem scary, but I highly recommend taking any of his classes regardless of your interests.
I think what I'll miss the most though is the little things about that place. Walking into school half asleep with a couple friends, talking about fantasy football at break, or laughing uncontrollably in class while being scolded by the teacher. As much as I'll miss the big events that will be cancelled as the school year ends, I would take the small moments over it any day of the week.
I'd like to thank my family and friends for being supportive of me over these last four years. High School wasn't always easy, academically or socially at times, but I know I could always fall back on them for anything, and I'll always be grateful for their love and support.
Even as heartbreaking as missing out on these events is, I'd also like to thank all the healthcare workers who are making the ultimate sacrifice, even when it feels like we are making some sort of sacrifice. They work day and night, head to toe in PPE to protect and defend our communities, and there really is no way to thank them enough.