Guilbeau's Take: Is Disney Plus Worth It?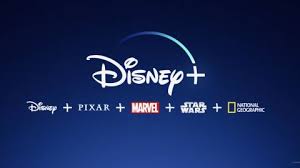 Ryan Guilbeau, Co editor
November 25, 2019
Guilbeau's Take: Is Disney Plus Worth It?
On November 12, 2019, Disney released their own streaming service called Disney Plus. For $6.99 a month, you get access to nearly every single Disney movie and TV show, all episodes of the Simpsons, all the Star Wars movies, all the Marvel movies, and National Geographic documentaries. It's a long road of nostalgia that sends us back to some of our favorite childhood memories, and even the movies that have come out very recently. But the question is, is it worth the price?
My answer is yes. First off, Disney Plus is actually cheaper than a lot of the other main streaming services. Netflix has many different plans with it's cheapest being $7.99 a month. Hulu's cheapest plan is $5.99 a month, but there are ads on that plan while Disney Plus doesn't have them. HBO is $14.99 a month. With these prices for its competition, Disney Plus is definitely on the cheaper scale.
In terms of content, there is so much good stuff to watch on Disney Plus. If you are a Disney or Marvel fan, I think it's a must have. All your favorite Disney, Pixar, and Marvel movies from your childhood are on there. I see a lot of marathon potential too, like watching a Toy Story marathon or an Avengers marathon. Just looking through the movie options gave me a wave of nostalgia. Just a few nights ago I watched the Incredibles and it brought back so many memories. I think if your childhood consisted of a lot of Disney and/or Marvel, this is a good purchase.
Another huge part of Disney Plus is Star Wars. I'm a huge Star Wars fan, so this was the selling point for me. They have all 8 main story Star Wars movies, as well as the spin-offs like Rogue One and Solo. In addition to this, there is a TV show exclusively on Disney Plus called "The Mandalorian." The show is about a bounty hunter (what Boba Fett is) and his adventures. New episodes come out every Friday, and so far there are three episodes. I knew I really wanted to watch the show, and with everything else on Disney Plus between Disney and Marvel I knew it was a good purchase for me.
Also on Disney Plus are all episodes of The Simpsons and National Geographic. I'm not a huge National Geographic fan so I didn't really take that into account for my purchase, but there is a lot to watch from there so if that interests you, it would be a good idea to look more into it. I haven't watched the Simpsons in a while either, but it is pretty funny so I could end up watching it at some point. What's great about it is that there are 31 seasons of it, which is 665 episodes. Disney Plus has all of them. If you're a big Simpsons fan, I think that alone might make it worth the purchase. Like I said earlier, there's a lot of marathon potential here. With the Simpsons, you could lock yourself in your room for a week just watching the Simpsons and you wouldn't even be close to done with all of them. 
With so many great franchises coming together into a streaming service that's cheap compared to its competition, I think Disney Plus is worth it. Between Disney, Marvel, Star Wars, The Simpsons, and National Geographic, no matter what kind of TV or movies you watch, there's something for everyone, as well as more to look forward to with the Mandalorian releasing new episodes each week. I would recommend Disney Plus to basically anyone who enjoys watching TV and movies, and I'm happy with my purchase. 
About the Writer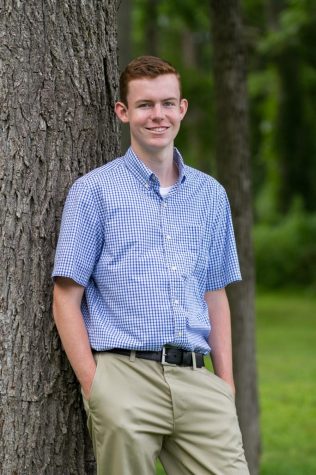 Ryan Guilbeau, Co-Editor-n-Chief
Ryan Guilbeau: Ryan is a senior this year, and will be a Co-Editor in Chief for his third year in the Lobby-O. Over the years, his writing has gotten a...