Senior Helen Cai: Photographer and Entrepreneur
Senior Helen Cai has turned her passion for photography into her own business. Cai's business hcaiphotography has gained a lot of popularity throughout Westborough High School, especially with the summer and fall being a popular time for senior photos. Cai has been taking senior photos for the last few years, but she explains, "It wasn't really an intent to make it a business, it kind of just happened."
Cai's interest in photography sparked when her father bought a camera to use for family photos. Her dad noticed her curiosity so he signed her up for a photography class at the Museum of Fine Arts where she was able to learn how to properly use a camera. Around this time her older brother was a senior so many of his friends came to her asking her to take their senior photos. 
From this opportunity Cai shares, "I realized that I really enjoy taking portraiture photography and then the next year, more people started coming to me asking to take their photos."
These experiences helped to evolve her passion into a business. Cai says that the best part about taking senior photos is getting to meet new people.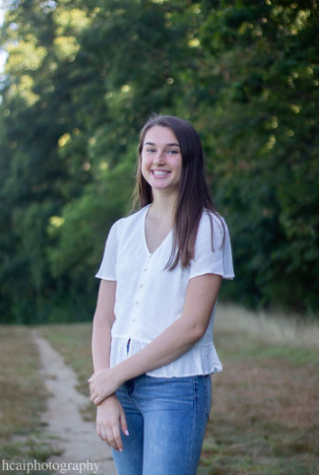 She expands, "Not all the people that I've taken senior photos with had I had a conversation with. I really enjoy the process of getting to know someone while taking their pictures."
A challenge that Cai has run into while building her business is finding an appropriate price to set for senior photo sessions. 
"Students don't want to spend a lot of money on photos, but at the same time they do want to get nice photos, especially since most people don't have nice photos of themselves, so this is a good opportunity to get them. It's finding an appropriate amount that I can represent my work well and also affordable," remarks Cai.
In addition to taking senior photos, she also takes pictures for many school events. Although this is a different experience than taking senior photos Cai says, "I really like capturing a moment.  It's a nice thing to look back on and you remember where you were in the moment, what was going on, and bring back a lot of memories."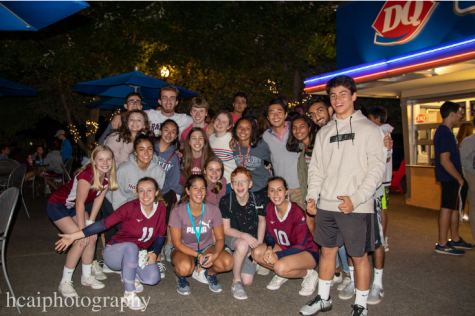 She hopes to capture the big events of senior year so she can send them into the yearbook. She also hopes to venture into videography. She admits, "I have been practicing a little bit now, it's definitely a work in progress, I'm not quite where I want it to be, but I'm working on that."
 Cai's advice to those who have the same aspirations as she does:  "Practice as much as you can, take as many pictures as possible and don't worry if you don't have the best equipment. I started out with just my phone, which is obviously not the best, but over time
if you really are interested in it research more about it. Look at different photos and experiment with different types of photography. Just a lot of practice."
In addition to using her Instagram account @hcaiphotography, she has recently developed her own website (https://hcaiphotography.pixieset.com/).