Guilbeau's Take: Hollywood's Bleeding
Post Malone's Third Studio Under the Microscope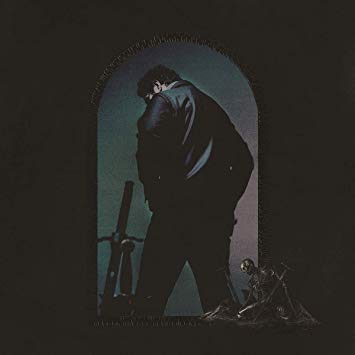 Ryan Guilbeau '20, Co-Editor in Chief
September 23, 2019
One of the world's most popular artists, Post Malone, dropped his third studio album "Hollywood's Bleeding" on Friday, September 6. The day after the album dropped, all 17 songs were in the top 17 songs on Spotify. It's pretty unbelievable how successful the album is in just its first week alone. Those who know me well are aware that Post is by far my favorite artist, and I am a huge fan of his new work. Below are my rankings for the songs on the album.
17. Internet: The song is somewhat catchy and has a good message that's personal to Post, but I just think it's way too short. The song is 2:03 and it goes to the outro at around 1:15, so there's only about a minute of Post actually singing. I think there was potential for this song to be really good, but it feels incomplete.
16. I Know: This song has a catchy chorus, but this one is also somewhat short and I don't really feel like there's anything special to the song. Not one of my favorites, but still okay.
15. Sunflower: I was never a big fan of Sunflower, to begin with, and now that it's been out for almost a year as well, I usually skip this one when I get to it. It's a little too pop-oriented for my taste, but I can see why people like it.
14. Wow: I really liked this song when it came out back in late 2018, but honestly, I'm a little sick of it by this point. It's super catchy, but I've listened to it so much already. For me, this is like the "It's a Small World" song on the album. Every time you hear it you can't not sing it, but you're sick of it.
13. Myself: I actually do like this song a lot, it's just getting to the point in the review where every song from now on is a song I really like. This is definitely a different sound than we're used to seeing from Post, and even though it's still in my bottom tier for songs I'm glad he made it because it is a very vibey song.
12. I'm Gonna Be: I think this song has a great message in the lyrics, but I think there are a lot of better songs on the album music-wise. I definitely like it, but there are a lot of songs I like more.
11. Goodbyes: I like Post's part on this song, but I'm not a huge fan of Young Thug's. It also came out about 2 months ago so I've heard it a lot already, giving this song the #11 spot.
10. On the Road: When I heard that Post, Meek Mill, and Lil Baby would be on a song together, I had high expectations. But honestly, it wasn't as good as I was expecting. I definitely think it's a good song, but I don't think it lived up to the hype. The song is relatively bland and doesn't have anything special to it really.
9. Staring at the Sun: I love the chorus of this song because right when Post starts singing louder all the elements of the song come to life. I think SZA works well with the song, and I love the happy vibe on it giving it the #9 spot.
8. Allergic: This song is a VERY different style from his other stuff, and I didn't really like it at first but now it's really grown on me. It sits at #8 right now, but I could see it going up in the future. I hope he makes more songs like this on his next project.
7. Die For Me: I think this song is great because the chorus is really catchy, and the Future and Halsey features are really good. They both work very well with the song, and I think it's top tier on the album.
6. Enemies: Enemies is an amazing song, and it's super catchy. I like Da Baby's part too, but it's definitely Post that gives this song the #6 spot.
5. A Thousand Bad Times: This song is really catchy, has a message that a lot of people can probably relate to, and feels really complete. This is a great piece of work, and I'm glad there's no feature on this one because I feel like it only works with Post's sound. This song is definitely top tier.
4. Saint-Tropez: This is certainly one of my favorites. It's definitely a fun song about Post showing off his money and luxury items, and the beat is a really cool sound. The song is filled with energy and is a pretty good hype song. Post's passion on the song makes it a hit and lands at the #4 spot.
3. Circles: This song is one of my favorite Post songs ever. It has a huge groove, and Post's singing really ties it all together. I think it's kind of similar to "Stay" off his last album, and this is definitely a huge hit. I could listen to this one on repeat for hours. 
2. Take What You Want: When I heard there would be features from Travis Scott and Ozzy Osbourne, I was very excited. When I heard they were on the same song, my mind was blown. I wasn't sure how it would work, but it's unbelievable. To hear one of my favorite rock bands (Black Sabbath) clash with my modern-day favorites (Post and Travis), and actually have the song be amazing, I get goosebumps every time I hear it. The whole song is perfect, and the guitar solo at the end really takes that rock element to the next level.
1. Hollywood's Bleeding: This song is already a top 5 Post song all-time for me. The intro is dark and mysterious, then at about the halfway point the hats and drums kick in and it turns into a hard melodic rap song, then back to the dark vibe for the outro. I also think this is one of Post's best songs lyrically, and all together it's my favorite song on the album. I also think making it the intro is a huge power move.