Making Memories: Mike Doherty's Senior Testimonial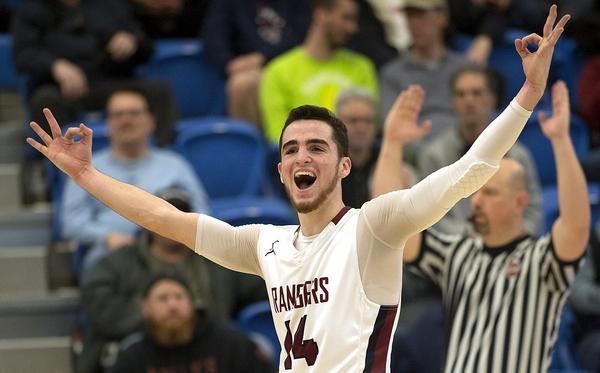 Everyone always said "Enjoy it while it lasts" and "It goes by fast make the most of it."  Senior year is a year I will remember for the rest of my life. The great basketball season, hanging out with friends, and creating my own easy school schedule were some of the best parts of my senior year.
Basketball was by far the best part of the year because so many of my goals were accomplished. First off, we ended up going 21-4 and were just one game short of making it into the state finals games (which has never been done in Westborough history). We ended up losing in the semifinals to Techonic who had a team of straight ballers.
Before the playoffs and Clark, there was senior night, home against Marlborough. That night I was just 8 points away from becoming the 6th 1000 point scorer in Westborough boys' basketball. I started off the game hitting a three-pointer and a layup in the first quarter. And with a little over 2 minutes left on the clock in the first quarter, I took one dribble over half court and let it fly. You guessed it SPLASH!
This was a crazy feeling because I remember thinking for years how will my 1000 point look. Will it be cool? Will the crowd go crazy? Will I celebrate? HELL YEA it looked cool, the crowd went nuts, and I even took a bow after the shot went in. That's one great way to go out if I do say so myself.        
Another huge aspect of why my senior year was so much fun was because of my friends. We never let a weekend go where we didn't hang out. We were always at each other sports games cheering each other on and chirping the other team.
I'm going to miss all the mini basketball we always played, and all of the packed whips we use to take around town. I'm going to miss pranking the girls and always going a little too far with you guys.  
One of my favorite memories of the boys was in sophomore year after semi where Vince got chased around. Also, this is the same night our friend Quinn joined the group.
Without you guys, senior year would not have been as fun and so unforgettable. From "Animal House" to "House" to "FTB" to "Mammas Boys" to "Droogs" you guys will always be my boys and my bros, thank you.  
Mrs. Stoker and journalism was another huge part of my whole high school. I have never had a teacher so cool and caring about her students. If you want to know what good journalism is, check out the rec ball show, low-key better then SC.
And as for the school part it was alright.
It's been an awesome year with so many fun memories. That's what senior year is all about making memories.