Girls Basketball Strives for Playoffs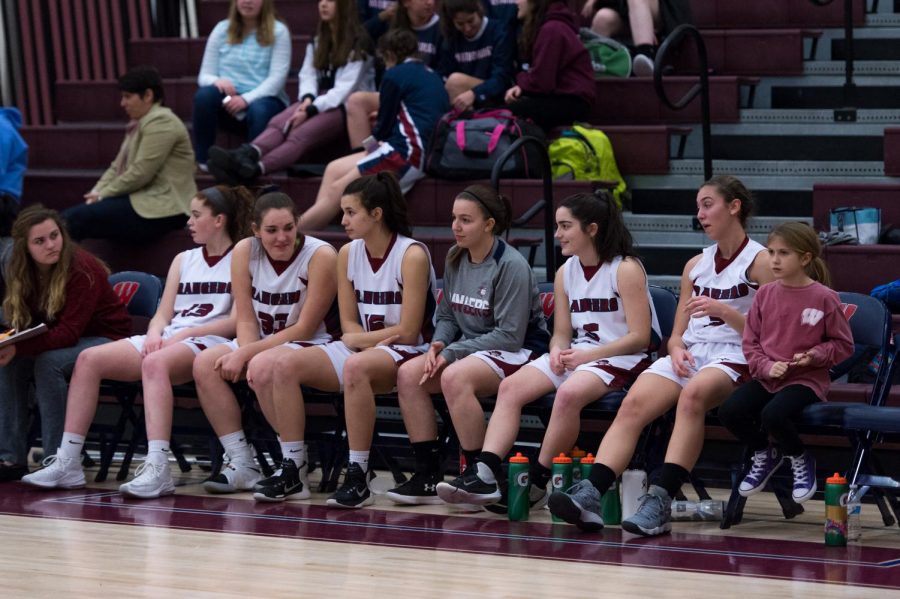 Jessie Grossman '19
November 29, 2018
Girls Basketball looks to rebound this season after losing three strong senior captains, Emily Burneson, Tess Garrity, and Emily Hannan.
Last year, the lady rangers finished the regular season with a record of 6 wins and 12 losses. They finished third in the Mid Wach B League. This season, seniors Grace Buffone and Haley Welsh hope to rally the team to even more victories.
Tryouts for the upcoming season are already underway, and after day one Buffone believes, "Looking around at all the girls we could have strong varsity and JV teams and make this season successful."
Buffone, as well as junior Annie Beckman, will be strong on the defensive side of play. Juniors Alexa Vassilakis and Carolyn Kelley will be huge assets to the team's offense this year. Vassilakis should be a huge help in the paint, while Welsh and Kelley look to be star point guards this season.
Welsh is looking forward to this season, especially as it is her final one playing basketball. She noted how, "We have a whole new starting five, but a lot of veteran varsity girls so we're hoping to use that to our advantage and get girls basketball back into playoffs this year."
Tough competitors this season should be Groton Dunstable, who was number one in Mid Wach B last season, as well as Nashoba who was ranked number two.
Kelley says, "GD is always one of the toughest teams we play, but I'm hoping this year we can all come together to pull out a win."
The season opener is at home on December 18 versus Leominster. Last year this was a very tight game; however, it ultimately ended with the rangers losing. This year it should once again be a great game to watch.