Around Thanksgiving, Westborough holds its annual Turkey Trot, a 5K race that starts at Westborough High School and circles around the area. This year is its 10th anniversary and hopefully will be as energetic as ever! The goal of the Turkey Trot is to raise money for the Westborough school system outside of its allocated budget. Additionally, the event promotes our town's health and wellness while having fun.
The Turkey Trot will take place sharply at 9:00 AM on November 18th, and pre-registration is strongly recommended. The online sign-up closes on November 15th and there will be a paper sign up the day of the race if there is availability. 
Along with the 5K race, there are fun runs for the kids to enjoy. Depending on the age of the child, there are different distances for them to run. All of these are put together to make it an enjoyable morning for all Westborough and community families.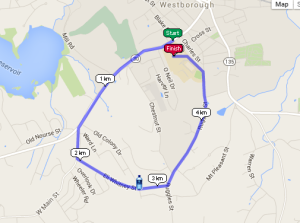 The cost to register for the 5K is $30 and the Kid Fun Run's are $5 per child.
Aside from donations from residents, the race has sponsors from businesses including Red Heat Tavern, DCU Bank, and Roche Brothers. With the date of the race also towards Thanksgiving, there will be a food drive where anyone can donate non perishable items, canned food, or dry goods to be donated to the Westborough Food Bank.
Even if the 5K is not your style, showing your support to the runners/walkers on the trail is incredibly helpful. The turnout at the Westborough Turkey Trot every year is a true showcase of the community here and this year will be no exception!
To register for the turkey trot, visit the website: https://www.westboroughturkeytrot.com/