Cheating at WHS: Admin and Teachers Respond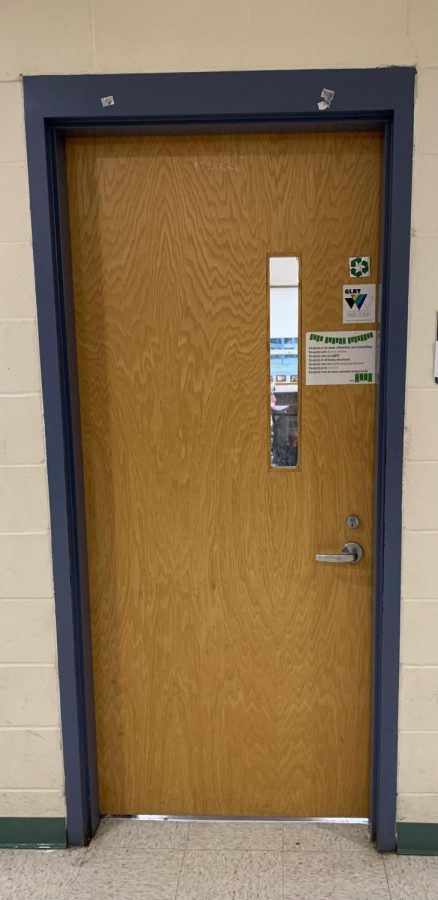 "

"I wish it could be different. I wish the consequences were harder. I wish it never happened. I wish I could build trust back faster than I am with these students.

— Mrs. Costa

"I wish it could be different. I wish the consequences were harder. I wish it never happened. I wish I could build trust back faster than I am with these students."

This is a quote from WHS math teacher Mrs. Costa, one of the teachers whose room was broken into by WHS students in an attempt to take pictures of their midterm exam days before the January midterm exams. 

What Happened

Mrs. Costa has lunch duty during first lunch, but would leave her door open for students to enter in case they wanted to work on problems or not go to lunch. It was originally thought that three students went into Mrs. Costa's room during this time, but that was not necessarily the case. The three students entered the room after school, rifled through Mrs. Costa's things, looking for the Algebra II Accelerated midyear exam. Not finding the exam in Mrs. Costa's room, the students proceeded to break into WHS math teacher Mrs. Orlando's room, thinking she might have the exam because she had taught the class the year prior. 

Mrs. Orlando left school that day at 3:45 p.m. and the students were in her room by 3:47 p.m. according to security camera footage. 

The students went through WHS math teacher Ms. Boucher's room, which was left open by chance, and entered Mrs. Orlando's room through the side door. Nothing was missing, but the midterm exam was placed in the semester II binder instead of the end of the semester I binder where Mrs. Orlando kept it. 

According to Mrs. Costa, "One student took a picture of [the exam], another student claims [they] didn't know why [they were] in the classroom with [the first student], and another student claims that [they were] only out in the hallway and had nothing to do with it." 

Mrs. Costa also said, the student in the hallway was believed to be standing guard to look for other teachers. The second student claimed they were there because they forgot a National Honors Society Application form they needed despite not being in Mrs. Orlando's class.

Mrs. Costa also added, "The one that actually stole the exam [they] ended up airdropping it to another student in my period five class during period five and that student claims [they] immediately deleted it, but didn't tell anybody." 

Mrs. Costa also teaches the same class period one and believes the exam was likely sent around to that class as well.

The first Mrs. Costa heard of the cheating was on the Thursday before midterms when a student in her period five accelerated algebra II class told her she was being accused of cheating. Mrs. Costa was sympathetic but assumed it was for a different class, until after school when WHS assistant principal Ms. Barrett informed her there were in fact students in her class that cheated. 

The following morning, a student informed a different teacher that cheating did occur. Originally, it was thought that a history exam was compromised, but upon asking the teacher about it, the teacher said they hadn't even made the exam yet, so it was impossible for it to have been them. That day was when Mrs. Costa discovered it was not only her room that was searched but also Mrs. Orlando's.

Unlike Mrs. Costa, the administration didn't contact Mrs. Orlando to inform her students broke into her room. 

"Admin didn't even come approach me even though they knew it was my room for multiple days." Mrs. Orlando remarked with frustration. Mrs. Orlando only officially discovered her room was involved when she went to confirm rumors with administrators Friday. It was only after some students felt comfortable talking to Mrs. Papetti about the cheating incident that the teachers involved (Mrs. Costa and Mrs. Orlando) were confirmed. This was when administration informed the teachers that their rooms were impacted.

"

"The communication was terrible all the way around,

— Mrs. Orlando

The Consequences of Cheating

The three students involved all faced consequences: the student who took pictures of the exam came forward and received a 2 days suspension, a zero on the midterm, as well as temporary suspension from after-school clubs. The second student received five days of detention, and the last student received one day of detention. Neither the second nor the third student took responsibility, though the second student did admit they thought something odd was happening and should have come forward. All students did also have educational consequences as well.

Mrs. Orlando was glad there were consequences for the students, yet feels that the two students who didn't take responsibility were more involved than they let on. Standing guard or being in a teacher's room — whom she'd never had in class — without knowing why–simply doesn't make sense to Mrs. Orlando. The student who did confess offered Mrs. Orlando an apology, of which she appreciated.

But even with that, it doesn't take away from the students' actions, in Mrs. Orlando's perspective.  "Living in this little high school bubble, it doesn't always seem like a big deal but leaving here, stuff like that is going to get you in big trouble. This does feel like a big deal." 

Mrs. Orlando is not convinced the students involved know how much they impacted everyone around them. The weekend before midterms, Mrs. Costa and Mrs. Orlando spent 20-25 hours of their personal time rewriting the midterm exam for that class, in addition to the time they are going to spend rewriting future exams for semester II that may have been compromised. Not to mention the emotional toll these actions have had on Mrs. Costa and Mrs. Orlando. 

"It just gave me a gross feeling," said Mrs. Orlando. 

At first, she was very angry that someone broke into her room and searched through her belongings. Anger became sorrow for the students and for the work Mrs. Costa and Mrs. Orlando put into updating the class: work that is now wasted. 

Mrs. Orlando also shares, "I feel like to even know that was my schedule [last year] was even kind of weird to me…It seemed very methodical. The whole thing seemed like a break-in, not like an 'I did something dumb for 20 minutes'…it seemed super planned."
"And the frustrating part, too, is that we still don't know the full truth…we still don't know so much,"  Mrs. Orlando said. 
Some of this lack of clarity is due to the angle of the camera: the only camera that can see Mrs. Orlando's room is the camera by WHS social studies teacher Mr. Belbin's room, so it is hard to identify what precisely happened. Also, partial truths from students involved or in the classes have added to the confusion. The fact that Mrs. Costa never explicitly stated whether or not students could or couldn't enter her room during lunch added another layer of uncertainty. But for Mrs. Orlando, she feels she was able to regain trust in her students after a few days as she knew none of them were involved.
Mrs. Costa, on the other hand, is still grappling with the effects of the break-in. 
"In [some] cases I've felt very alone," Mrs. Costa remarks despite a few staff members asking how she's doing with everything. 
Originally she also felt very angry and violated, but also transitioned to feeling bad for the students involved, feeling sad and betrayed. 
"[I feel] very violated [knowing students rummaged through my things]," Mrs. Costa shares. "I can't believe it. In 22 years, I've never felt this uncomfortable or this mad…Uneasy, very uneasy. Leaving my classroom, I feel like I've got to lock the door at all times, I don't feel safe with my stuff." 
There aren't any locks on anything in her room, which Mrs. Costa didn't think was a problem until now. 
In addition, Mrs. Costa is conducting her classes differently due to the break-in. Immediately after the incident, she switched her desks from groups to rows, stating that she's not sure why except that she is angry and isn't comfortable with students working in groups again yet. Students also have to ask to use the bathroom instead of just signing out. Plus, after teaching this course for nineteen out of twenty-two years, she is unsure if she wants to continue teaching it anymore. Even more significantly, there is now a distrust in all students, not just the ones involved, potentially impacting future relationships with students. 
That being said, the greatest challenge right now is that the students who cheated are still in her class: "I feel very uneasy about it, but I'm trying to work through it and I'm trying to make them feel comfortable, too, but it is hard when I don't even feel comfortable." 
Mrs. Costa's room is also used for another class during one of her prep periods, containing one of the students who cheated, which makes Mrs. Costa feel uncomfortable as she is not there to supervise the individual. She is still hoping to heal the relationships, however. 
Mrs. Costa still feels for the students, saying, "I feel bad and I feel sad for them…They think they're doing the right thing. They think they're going to get away with it, and they have in a way."
As for consequences, Mrs. Costa believes all three students should have been suspended, but because administration deemed the proof to be limited, there wasn't much that could be done. 
The Administration's Response
In response to the cheating incident, Mr. Callaghan, principal at WHS states, "We need to hold people accountable, but also restore the best citizenship qualities." 
Mr. Callaghan shares that there is definitely an emphasis on the restorative aspect of the individual who cheated because people learn more from their mistakes and that's what WHS's educational philosophy and obligation are based upon. 
"Restoring is to make it better again, so if we didn't have that approach and if we treat mistakes as one and done, that isn't fair to adolescents learning how to navigate certain things…"
Part of the process administration undergoes when disciplining is trying to restore the person or persons involved to reestablish themselves as having upstanding character. Administration believes this restorative aspect comes from learning from situations, growing, and trying to match the discipline with building the individual up.  
When asked if more severe consequences would help with preventing students from cheating, Mr. Callaghan explains that he debates this idea. Generally, he feels it depends on the case, which is why administration tries to balance the consequences to be firm and harsh enough, but also leave room for growth and development on the restorative piece. 
He also explains that he doesn't believe "solely and harshly throwing the proverbial book at someone is going to get them to move and learn from this. This is a first-time incident and we will trust that this student(s) will learn from their mistake. That's our obligation and value." 
Mr. Callaghan also said he doesn't ever want to assume that someone should know better because everyone's upbringing and societal values are different from one another. He believes the young adults at our high school are influenced by quite a variety of sources, which are not all pure and honest, creating a disconnect with WHS values. 
"We want to hear [the students who cheated] out, hold them accountable, but also teach them the right path. This will contribute to a responsible and appropriate citizen because we're a democratic society that values honesty," Mr. Callaghan remarks.
A new Massachusetts law did affect the punishment which states that if a really serious offense occurs, but it was not deemed to be a threat to school safety, emotionally or physically, a student cannot be suspended. The law says:   "So in order to suspend [a student] the principal must hold a hearing with the student, provide them due process, and pending the verdict of the hearing, the principal must make a decision that fits the crime."
Mr. Callaghan explains that the student who played a lead role in the cheating is trying to make amends with teachers and themself. He believes that even though outside of high school there's no emphasis on restorative action for individuals, it's still the best course of action to help students learn before leaving high school.  
Mr. Callaghan notes that there will not be marks on the students' transcripts. 
"We don't do that,"  he declared. 
On college applications, there are questions students have to answer relative to disciplinary records during high school, which are to be answered by the students and their families. The students will go off to college with only their strengths and academic records shown on their transcripts. Disciplinary records don't travel with students unless they choose to disclose this information on questions about discipline. He has received calls in the past when students answer that question accurately but explained that not one of the reports negatively impacted the students' acceptance at universities. 
The consequences for the students were limited due to an absence of concrete knowledge of the incident. Administration asked about a dozen students they felt might have first-hand knowledge of what had happened but didn't uncover any more information. Administration could not prove that anyone was in possession of the test digitally, but in this case, if any further developments around the digital proof arise, the case can be reopened.
This event has brought into question the need to build safety after school. Mr. Callaghan doesn't want anything to happen to anyone or anything again. So he explains that administration will assess security and safety measures after school at a number of different levels such as locking doors after school. 
Another major concern Mr. Callaghan introduced is the popular Chat GPT program which answers any question put into the chat box. He wonders if this will increase the accessibility of plagiarism as it gathers information from the internet.
When asked if he believes there is a rise in cheating, Mr. Callaghan states that this is one of the things staff needs to learn and engage with teachers and students to see if it's something in fact that they need to address. He feels as though society as a whole — including adults– is under extreme pressure and wants the quickest, easiest path to completion. 
Why Students Cheat
As for the need for students to cheat, Mr. Callaghan believes that academic pressure and family pressure definitely factor into people's decision to cheat or plagiarize. He also thinks that now in society we hear a lot more about cheating due to technology and social media increase. 
Along the same lines, Mrs. Costa thinks it is perfection that drives students to cheat, saying: "They are very capable of taking these exams on their own. One student in particular probably should have skipped over my class by testing out of it: she's very very bright. She just told me that everything has to be perfect. She heard that in the past the exam was tough and she didn't have time to study for it." 
She continues by saying that students are anxious and teachers and staff should be trained in Social Emotional Learning (SEL) more than they are now. At this point, Mrs. Costa thinks that there is confusion as to what cheating even is. 
She says, "Some students don't even know what's cheating and what's not cheating. If they leave a classroom and they tell other students what was on the test, most students don't even know that's a form of cheating."
Mrs. Orlando agrees, saying that students are too overwhelmed with schoolwork as their courses are too rigorous in the quantity students are taking them in. 
"No one listens to us when course selections happen," Mrs. Orlando stated, believing students take too many high-level classes which results in them feeling the need to cheat to fulfill their need to succeed no matter what. 
To solve this problem, Mrs. Orlando suggests helping sophomores and juniors look at the big picture more than focusing on being perfect at the moment. Additionally, she suggests limiting AP classes to certain grades or depending on a student's schedule might also help reduce student stress.
As of February 21, this information is as accurate and up-to-date as possible but is subject to edits if investigations proceed in the future.