Club Spotlight: The Rocketry Club
What started as at-home projects and launches officially became a club at WHS in 2021. The Rocketry Club is a team of students who work together to build small-scale rockets that utilize raw materials such as tubes, wood sheets, and rocket motors, as well as three-dimensional printed objects, to create rockets. 
The club competes in TARC (The American Rocketry Competition) and launch at CMASS (Central Massachusetts Spacemodeling Society) with the ultimate mission of the club to win competitions within the TARC. The other goal is to bring the hobby of model rocketry to the school.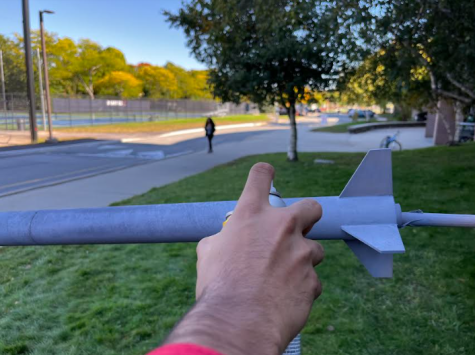 *Picture by Andrew Li
A club meeting is typically spent designing and building the rockets themselves and planning for upcoming launches. The club meets Tuesdays and Thursdays. 
Junior Ansh Hiranandani, who is the Finance Officer of the club shares, "Personally, I am interested in science, engineering, and aviation. Before high school, I had been following the world of rockets and space exploration for a while. When I found out that there was a Rocketry Club, I knew that I had to join. Since I joined, I have learned a lot about the physics and individual parts that go into building a rocket."
A great way to learn more about the club is to attend one of the launches. 
"When designing rockets, everybody has a say, and when building rockets, we allow many of the newer members to have a hand in the building," Hiranandani states. 
There is a launch coming up Saturday, November 5. Communicate with Aaryan Nagarkatti, the club president, or Mr. Parsons, the club advisor, for more details or if you have any questions.