Staff
Emily Bruck 21′, Co Editor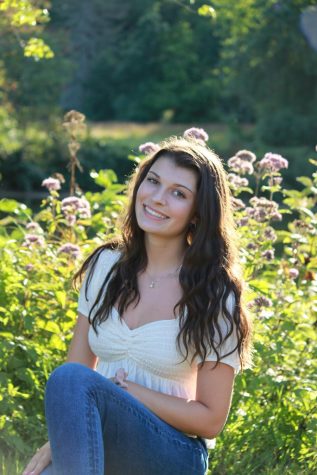 Emily Bruck is in her senior year; she is a Co-Editor in Chief of The Lobby Observer. Entering her fourth year of journalism, Emily took an immediate interest in writing for the newspaper back in her freshmen year. She hopes to continue this passion through her college major. Rather than broadcast, her interest is with writing, specifically feature style articles that include interviews. When she's not interviewing or writing, you can find her playing field hockey, skiing, or with her friends and family.
Ethan Steinberg 21′, Co-Editor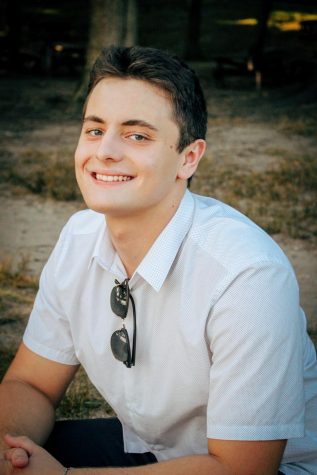 Ethan Steinberg is a current senior and Co-Editor in chief for the Lobby-Observer. He is in his third year of journalism and likes to focus on sports news at the high school, collegiate, and professional levels. As a journalist, he likes to write and be behind the camera for broadcasts. In his free time, he plays lots of basketball. A varsity call-up as a freshman and 2020-21 captain. You can catch him in Westboro working at Rotary Pizza or playing pick-up at Haskell!
Audrey Soukup 21′, Co- Editor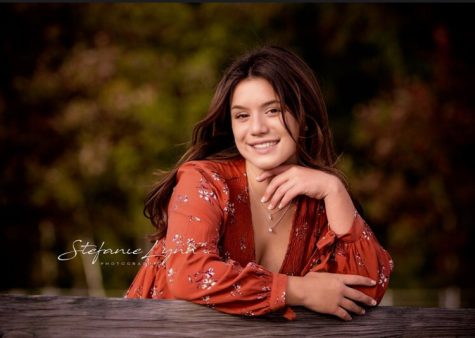 Audrey Soukup, Co Editor, has been apart of the Lobby Observer all four years of high school. Now in her senior year she enjoys writing a large variety of articles regarding local or national news. Being active in her community is something she always enjoyed and is excited for year to come. When not working on new ideas for the Lobby- O Audrey enjoys spending time with friends or most importantly her two dogs Maisy and Agnes.
Caroline White 21′, Co- Editor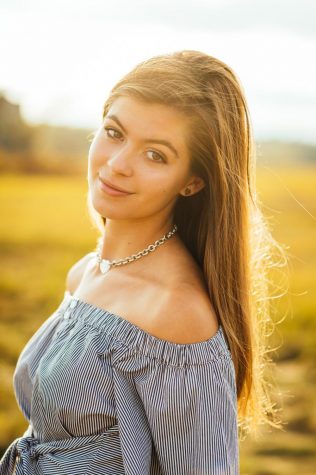 Caroline White is a third-year journalism student and Co-Editor in Chief of The Lobby Observer. She especially enjoys writing Arts and Entertainment and Opinion pieces, as well as producing broadcasts. Caroline also writes for the local newspaper, The Community Advocate. She plans to pursue a career in either print or audio journalism after college. When she's not working on a new article, she can be found playing field hockey on the turf, singing in the D Wing, or relaxing with friends.
Rachel Fredman 21′, Broadcast Executive Producer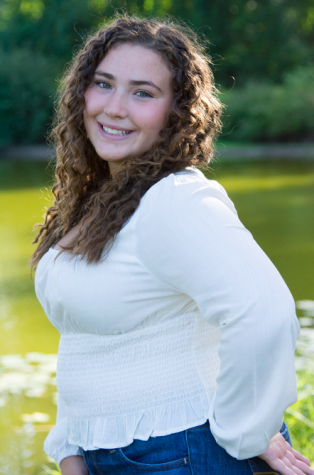 Rachel Fredman has been on The Lobby-O staff for three years and is a broadcast oriented reporter. This led her to her current position as Senior Executive Producer of Broadcast. Rachel enjoys covering stories that range from politics to what's going on in the community. She enjoys listening to podcasts like 'NPR Daily News' and 'Revisionists History.' When she is not filming and editing recent broadcasts for The Lobby O, Rachel enjoys leading WHS Best Buddies and her field hockey team, learning history, and spending time with her friends.
Sam Schiffman 21′, Lead Sports Editor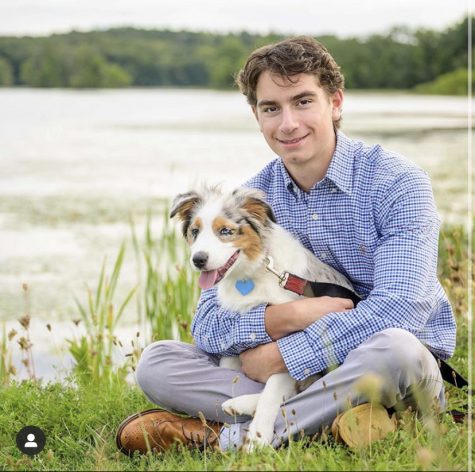 Sam Schiffman enters his third year on the lobby observer this year. Schiffman who is the lead sports editor, is no stranger to athletics. Sam has played on the varsity hockey team for all four years as well as participated in the highly competitive Westborough Rec Basketball League. When Sam is not playing sports, he enjoys watching his Boston teams any chance he gets, as well as tuning into NFL Redzone every Sunday to make sure his fantasy football players are performing well. Sam is hoping to produce great content for The Lobby Observer this year, with some of that focus on local as well as professional sports events.
Ryder Rasmussen 21′, Lead Arts & Entertainment Editor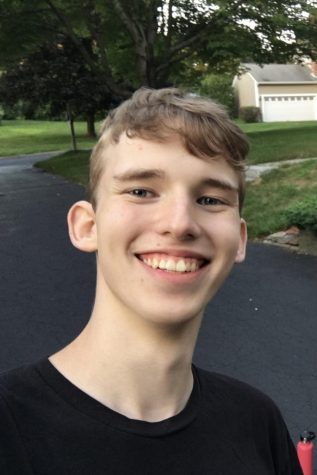 Ryder Rasmussen is in his senior year of high school and this is his fourth year taking Journalism. He enjoys covering the latest in movies and TV as the lead editor of The Lobby-O's Arts & Entertainment section. When he's not writing for The Lobby-O, you can find Ryder spending time with friends or playing video games.
Jared Franciose 21′, Producer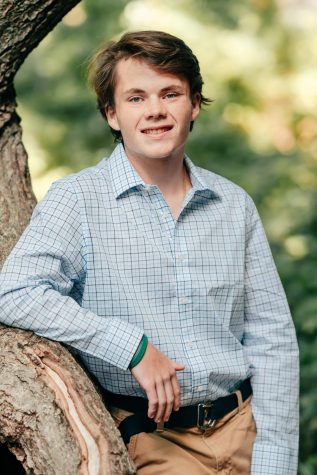 Jared Franciose is in his third year of Journalism as a producer who thoroughly likes to express himself in both articles and broadcast on The Lobby Observer. Jared enjoys covering stories that range from sports to important current events that impact people around the world. When he is not passionately working on an article or broadcast for The Lobby O, he is getting into a heated debate as to why Aaron Rodgers is the best quarterback in the NFL. He also enjoys playing with his cat Sunny.
Tyler Nagi 21′, Arts & Entertainment Editor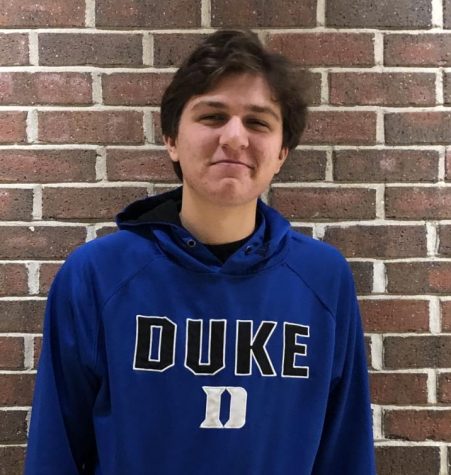 Tyler Nagi is currently a senior at Westborough High School where he is an Arts & Entertainment staff writer and broadcaster for The Lobby Observer. When not writing about entertainment, he is serving up lattes and stealing local soccer moms' hearts at the local Starbucks (located inn Target) where he is the master barista.
Declan Smith 21′, Broadcaster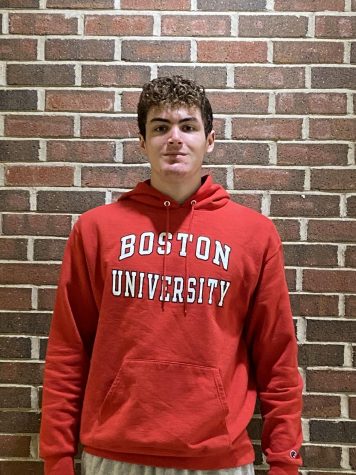 Declan Smith is currently in his senior year as a broadcast producer for The Lobby-O. This is his third year of journalism. He enjoys covering stories related to sports and pop culture as well as politics that have an effect on day to day life. Outside of journalism, Declan enjoys spending time hanging out with friends and playing sports such as football and lacrosse.
Jack McCarthy 21′, Sports Editor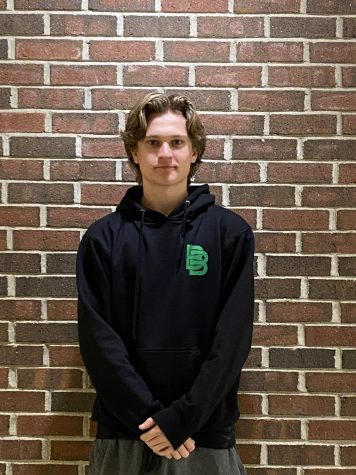 Jack McCarthy is a senior at WHS, and a Sports Editor for The Lobby Observer. Following the path of his older brother, Matt, he began journalism as a sophomore finding a passion for writing. You won't see him in front of the camera very much, as he can't remember his interview questions, but he has taken his love of sports to the classroom. He enjoys writing articles on high school, college, and professional sports. Outside of school Jack plays lacrosse on the upper field, and hangs out with his friends all over town.
Drew Lewis-Keddy 21′, Sports Editor
Drew Lewis-Keddy is currently in his senior year as a sports editor for The Lobby O. This is his third year of journalism, where he likes to write articles and broadcast about local and national sports. When he's not typing up an article, he likes to spend time hanging out with his friends and competing in sports. He is a captain for the varsity hockey team and also plays for the varsity baseball team at WHS.
Cam Erickson 21′, Sports Editor
Cam Erickson is currently in his senior year as a sports editor for The Lobby Observer. He is in his fourth year of journalism, and enjoys broadcasting and writing articles about sports events and news around the school. In his free time, he is usually collaborating with fellow Lobby O staff Jared Francoise, or going to pick up his two for five Spicy Chicken Sandwiches at Wendy's.