Frosh Girls' Basketball Stays On Top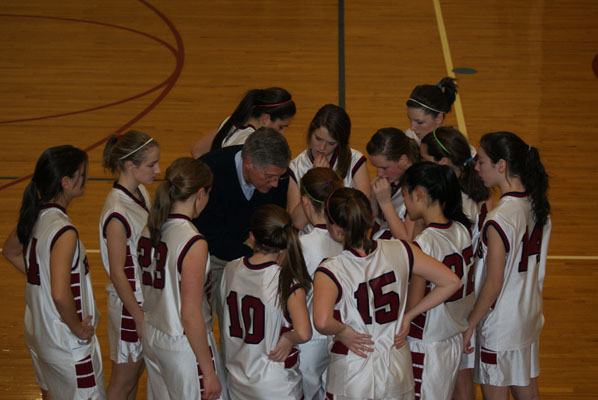 By: Sarah Anderson
On Tuesday, January 4th, the Freshman Girls' Basketball team faced Notre Dame Academy. During the week or so off for the holidays, the WHS freshman team was only able to practice twice and on the returning Monday, their skills had not remained at their full potential.
"We're excited to have the whole team back together. We had a good practice yesterday, but we were a bit rusty after relaxing during the winter break. If we continue to play hard on the defensive end, then we will be hard to beat," said Coach Wentzell in a pre-game report.
Westborough began the game with the upper-hand, by winning the jump ball which led to an easy two-point lead. The WHS girls maintained their lead throughout the entire game eventually stretching it to a 20-10 point lead. They went on to defeat Notre Dame with a 48-23 victory.
The freshman team is undefeated with a 6-0 record. Point guard Janet Khoury and forward Melissa Mastrogiacomo contributed a large number of points to the game. Their next game is away against Groton-Dunstable.