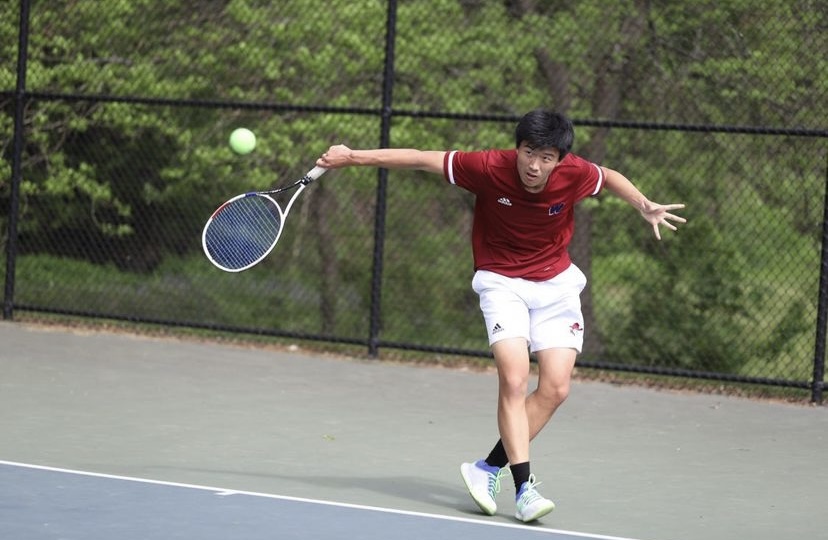 Shruthi Nelluri '22
When people talk about sports teams here at WHS, they tend to overlook the tennis teams. And yet, they have been some of the most successful teams at the school in the past few years.  Senior and varsity tennis player Andrew Chen describes that while you are part of a team, it is all up to you when you are out there on the court; you need the mental fortitude to never give up no matter how bad the situation might look. 
In regards to what makes the team so successful, Chen explained that the seniors have always played a large role in coaching younger players. By offering them advice and helping navigate a full-length season of match play, a great sense of chemistry and camaraderie is formed. 
However, team spirit doesn't win games by itself. Any competitive sports team requires its members to be physically prepared for competition. Chen gave some great insight into how the tennis team does so. 
"We actually have more people than can fit on the court," he said, "So we have to alternate between fitness, which is running four to six laps around the school, and on-court practice like hitting." 
Chen also shared that there's going to be a much more ambiguous starting lineup this year as opposed to last season's more clear-cut starters. He claims this is also essential to the team's success because a lot of people are improving and pushing each other to get better. Chen also highlighted Jonathan Feldman and Michael Ku as two players who have noticeably improved this season. 
Overall, Chen provided some key insight to tennis itself and how the team at WHS should fare this season. Needless to say, he and the rest of the team expect a certain level of excellence following a trip to the State Championship in 2021. 
The team's current record is 10-4, with their next match on Monday in the Central Mass Tournament. More information will be provided soon.