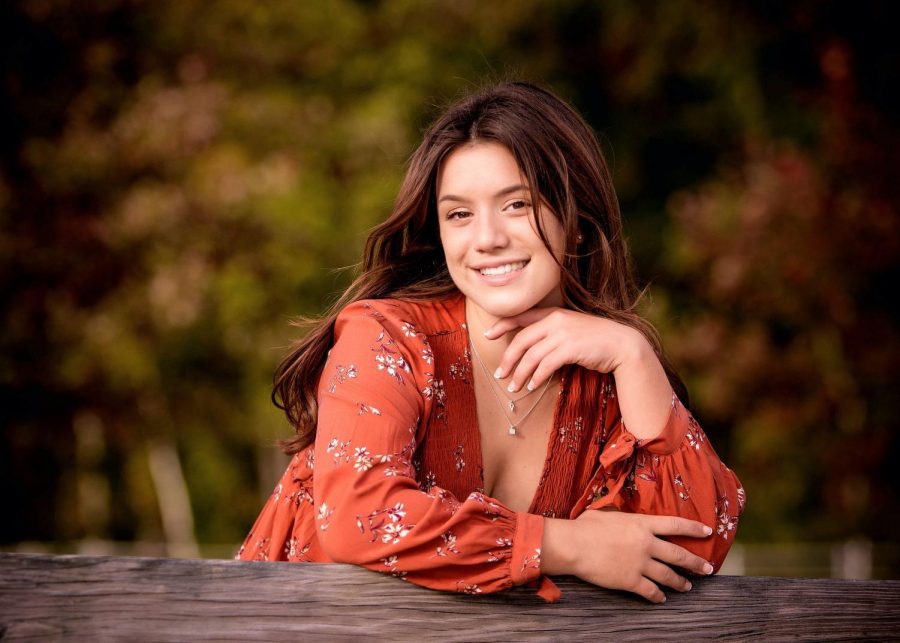 Time is precious. This is something that I and I think every other member of the senior class came to realize first hand this past year. One minute we're sitting in school anxiously awaiting prom and junior takeover and the next we're questioning if we'd even be able to have a graduation. As much as I wished my time here away, once it was all taken away, I missed it.
I missed waking up in the morning standing with my friends on the balcony. I missed laughing until I cried at my lunch table. I missed everything and all about high school. While my days at WHS seemed long and the work seemed limitless, all endings are inevitable and it seems as if this one, my high school experience is finally coming to an end.
Westborough High School has been good to me. I have made the most amazing friends, forged educational bonds that will last a lifetime with teachers and classmates alike, and managed to hit every preordained high school milestone. On the outside I had an ideal experience. I played various sports, was involved in The Lobby Observer all four years ultimately making it to Co-Editor in Chief, and took honors and AP classes managing to do pretty well in them. I also had a fairly steady group of friends and participated in all major events. I was the poster child my parents always wished for. This image, however, was not without its downfalls.
WHS is a great place that offers one of the best high school educations in the state. While we all acknowledge this opportunity, it's pretty easy to see that the academic environment here is quite cut throat. You are constantly being reminded that you are not special. While this can certainly push you to work your hardest a lot of the time, it's pretty demoralizing. I knew from a very young age that I would never be the smartest, but I could always work to strive for my personal perfection. However, time after time this battle was lost.
Coming into high school was a slap in the face. It was the first time I had to put effort into my educational endeavors. Gone were the days of cruising through classes. Here I had to be on top of everything. Quite quickly, I managed to change my attitude and step up my game. I operated on precisely four cups of coffee a day and managed to cram school, sports, homework and friends into everyday. I slept when possible, but did not prioritize it. I maintained good grades and slowly worked to build up my college resume. I set myself up for success and worked at it every single day.
While I was trying my hardest, it didn't take long for my bad habits to catch up to me. Sleep deprivation, constantly spreading myself too thin, and procrastination took over my sophomore and junior year. Countless all nighters studying and stressing left me as a ghost of who I once was.
As much as I'd like to say that I enjoyed every waking moment of my time here, that just isn't the case. It wasn't until quarantine when I was able to take a step back and realize the toll my constant need to be perfect was taking–not only on my mental health, but my relationships with those around me.
Now, I can confidently say that all of those moments of stress were not worth it. I made it. We made it. Everything turned out okay. To the underclassman, listen to the cliches and focus on the little things. Looking back at my time here at WHS I don't remember the tests I failed or the homework I didn't turn in. Instead I remember belting songs on the bus ride home from field hockey games and laughing with my friends at break.
Find your people and prioritize them. School is definitely important but you shouldn't let it get in the way of the relationships you have with your friends. Put down that pencil and make those memories. Most of all remember that perfection is not possible. Try your hardest in school and strive to work to your fullest potential but don't sweat it too much. AP classes are never worth the workload and the stress. Never sacrifice the person you are in order to strive for the impossible. Take your mental health seriously and recognize when you need a break.
To everyone at WHS, thank you. Thank you for the laughs and tears, for the friends and the memories, and thank you for creating an environment for me to learn and grow. Without this, I'd never be sitting here reflecting on my struggles and personal growth throughout my time here. To Mrs. Stoker, thank you for allowing me to find my own voice. The Lobby O has taught me so much and I can't even imagine my time here without it. It even gave me my best friend! Emily, we've been through it all together, the highs and the lows, the journalism victories and the APUSH failures, and I wouldn't change it for the world. And to Mr. Belbin, I'm sorry I dropped your first period class this semester, I hope you can forgive me.
Though I will be fairly close to home next year I think it's important to recognize that it will never be the same. Even as someone who has already signed multiple years of my life away (Go Army!) who knows what I'll do or where I'll end up? Whatever it is, I will always cherish the memories I made here. Class of 2021, it's been a good twelve years, catch you on the flip side!