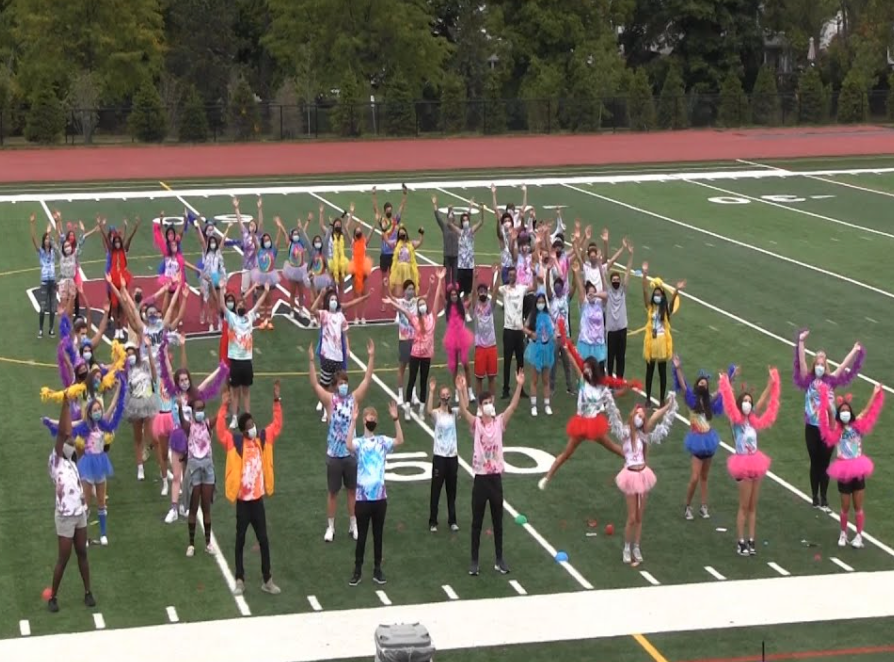 Photo Credit to Westborough TV.
Any senior can relate to the exhaustion and stress that this year has brought: from COVID-19's rising numbers to the college admission process, we've all felt like the world is against us this school year. Everything ahead of us seems glum, which makes it even harder to put in the effort when there seems to be little to look forward to. How do we avoid succumbing to the infamous "Senior Slide"? How do we keep our heads up and keep ourselves motivated during such a dark time? 
The Lobby Observer has some tips to stay motivated that may be helpful for any student who needs a simple push and a reminder of how much support there is out there to ensure academic and personal success. 
Tip #1: Try not to procrastinate!
We're all guilty of procrastination. Whether this habit has always been a trait of yours or whether you caught it from your peers (as it is admittedly contagious), we encourage you to squash it! The sooner your work is done the sooner you can take the time to do the things that make you happy! You can do it!
Tip #2: Remember you have so many supporters. 
We realize it may not feel like it, but within the WHS community, there are so many people to support you in your endeavors. From our school counselors to your individual teacher-student connections, everyone is here to support you. Staff and students alike acknowledge the difficulties of this time, and all we want is to get through it together! All the WHS Community hopes for its seniors is a smooth ride to whatever your next step in life may be –college or work or anything else. 
Tip #3: Focus on your passions. 
We all can admit it's more enjoyable to focus on what we care about. If you're like me, you don't want to spend hours on your physics or math homework. Some may enjoy reading, so focus on that and how much you enjoy it! Many find happiness in their sports, so think of how after this day of work you can go to basketball practice. Keeping the focus on your passions while also getting your necessary work done is the perfect way to get through this time of the year with success. 
Tip #4: Surround yourself with people and activities that have a positive impact on you. 
We all function better if we're surrounded by the people who make us happy, make us laugh, and make us feel motivated. Even if you feel helpless in this ever-changing and anxiety-inducing environment, it's almost guaranteed good, peaceful surroundings will improve your outlook. For some, it's being around their friends (in a COVID-safe environment). For others, it's spending time listening to music. And then some find focusing their attention on art or on a project. Surround yourself with the right energies. 
And lastly, Tip #5: Look at the big picture.
Yes, the Class of 2021 has been dealt an unlucky hand; and, it is important to step back. We are still here! We are still pushing ahead, and if we can be a part of the positive in our community (pushing towards lowering the COVID numbers, keeping our sports safe, etc.), we can hope for some normalcy in the future. Car parade or in-person graduation, we will have our time to celebrate, and our work will have paid off. There is so much life ahead of us! Get through this time, and don't lose steam just because it's almost the end of our time at WHS. 
Seniors, we are near the end and we can do it. The WHS community is here to support us.