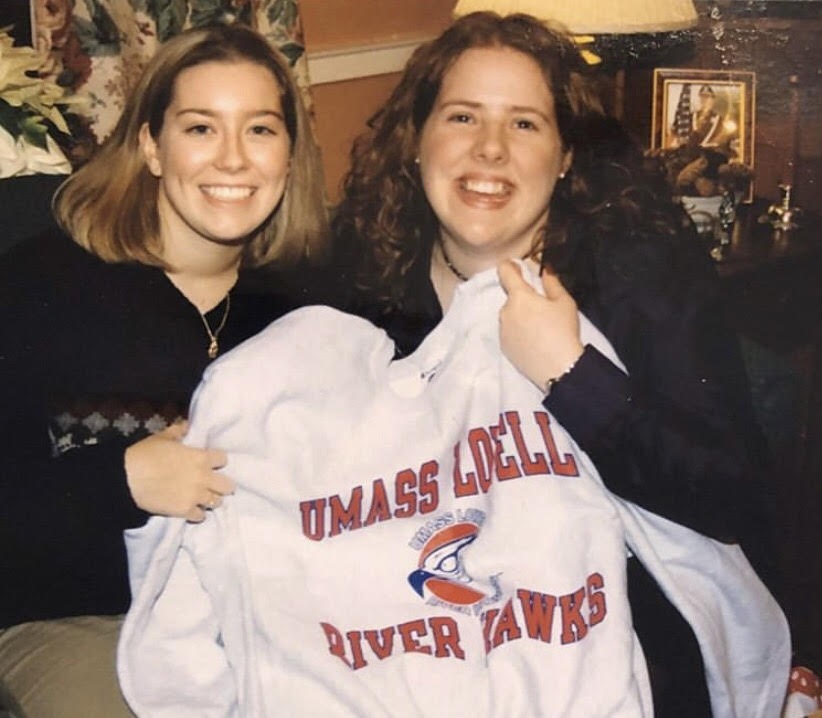 Paul McGrath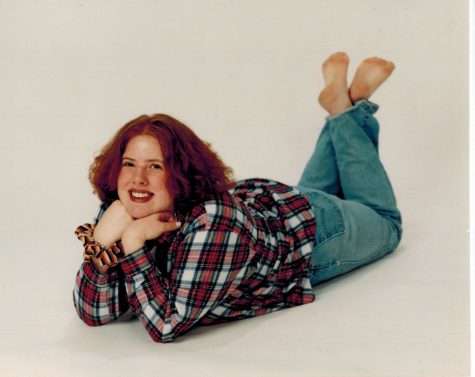 Out of all the lunches she had throughout high school, Megan Johnson remembers October 3, 1995 the clearest: she was peacefully eating her lunch, looking over at a swarm of students gathered around a radio in the cafeteria. They were all listening to the verdict of the OJ Simpson trial. When the acquittal was released the students erupted into a riot, even starting a food fight. 
Megan Johnson was a life-long resident of Westborough up until she graduated in '98. Since then she has spent time living in England, New York, and Holyoke. Johnson agreed to be interviewed to share her perspective of daily life at Westborough High in the 90's, and to look back on her favorable moments as well as her difficulties over the four years.
Westborough High School looked very different in the 90's: halls were filled with pegged jeans, penny loafers, chunky heels, and plaid skirts. The two prominent styles of the students were grunge and preppy. Johnson enjoyed her time in high school, and sometimes wishes she could go back to the times of feeling less responsibility.
Just like students today, Johnson loaded her after school schedule with extracurriculars. She took part in an improv club, wrote for the newspaper, participated in Student Council, and was  treasurer for her Senior class. Perhaps most importantly to her, Johnson was part of the Center Stage program,  earning the title of president her senior year.
Johnson recalled all of the plays and musicals she took part in: Pippin, The Crucible, Guys and Dolls, as well as several one-act plays. Of all the shows she was part of, her favorite was Twelfth Night, in which she played the role of Maria. Johnson shared that during the time of the production, she got chicken pox. She remembers one night of the show her director telling her she "was fine" and urging her to go through with the play. Theater was clearly one of Johnson's greatest passions, as she later pursued a minor in Theater and Masters in Classical Acting at Stonehill College. 
Johnson preferred the humanities to the sciences. Her favorite pieces she read for classes were Hamlet and The Great Gatsby, and although she hated it in highschool, she now loves Bronte's classic Jane Eyre. Her favorite teachers both taught English: Mr. Sharp and Ms. Lahey, now known as Mrs. Perryman. Despite her fond memories, Megan Johnson did not enjoy every moment at Westborough High- her least favorite moments include "every math class".
Westborough High School was just as competitive in the 90's as it is today. She remembers a time where she couldn't understand a scientific concept. Her Father sat her down and told her some words of wisdom in an attempt to diffuse the situation: "In 100 years, no one is going to remember this."  Johnson remembers many stress-filled nights she stayed up late to work on assignments, yet looking back, she can't seem to remember what she was stressing over. "Relax," is the advice Johnson would give to any high schooler today. 
The good memories in highschool stand out to Johnson over the bad ones. She remembers good times spent doing the morning announcements, petitioning to keep the TV show "My So Called Life" on air, and directing plays. Although there were many stressful moments, Johnson said highschool definitely prepared her for college. She felt confident in her writing abilities, and was ready to take on harder materials.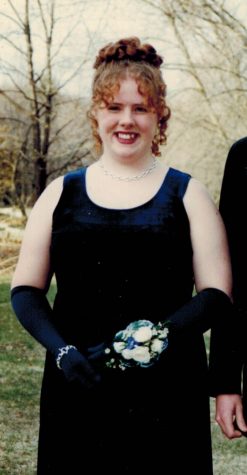 Johnson came back to Westborough High School in 1998, recently after graduating. She said it still felt "normal", as it looked the same and had the same people. On the contrary, regarding her visit in recent years, Johnson said it felt "weird" as there had been a lot of changes. The former library had been turned into the current art rooms, and most noticeably to her, there was a new auditorium. Johnson's time in the highschool theater is marked today in Row K Seat 12 of the Charlotte S. Spiney Auditorium. Many things have changed for her since high school. For example, her role models switched from Oprah, to her mother, after she had a baby. 
Johnson now works for a branch off of Tripadvisor, an online travel company. She also recently moved to Connecticut, where she is busy raising her one year old son. Although it's been over 20 years since she graduated, Johnson still looks back fondly at all the memories she made at WHS.