Betsy Orfao: First Woman on the Boston Celtics Dunk Team returns to WHS
Recently, Betsy Orfao who is a former Westborough High School alunm and also the first woman to make the Celtics Dunk Team returned to WHS to talk about her life experiences. She gave her inspirational talk about overcoming obstacles to Ms. Lonergan and Mrs. Stoker's junior English class.
From a young age, Orfao struggled at times academically in school, but at the age of nine she became a cheerleader.
She explained, "Cheerleading changed my life. I love flipping and I could be 100% Betsy. It also showed me that even though I struggled I could still be taught."
Orfao continued to be a competitive cheerleader all throughout high school, while still facing a lot of academic challenges in school.
Ten years later she looks back on her time as a student in high school and reflected, "[Some] Teachers didn't think I would get far. I was different, but I now know that that was ok."
She shares that she could have gone on to compete as a cheerleader in college, but as a student she didn't feel like she would have been able to do it. For five years she tried to make it as an all-star cheerleader, but in 2012 she had to hang up her shoes due to her age. Orfao then expected that she would become a cheerleading coach.
After moving to Connecticut, she helped coach cheerleading, but it was back in high school when Orfao realized her passion for working with kids; she worked at the after school programs at all of the public schools.
Orfao shared, "I worked with kids day in and day out both at SPIRIT and coaching cheerleading. I like knowing I had an effect on someone, even if it was just teaching a kid how to tie his shoes."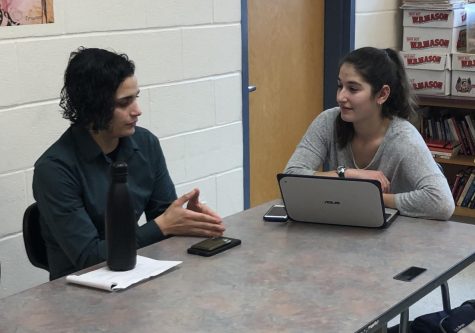 After coaching cheerleading for some time, Orfao started working as an entry level position at a medical facility. With a hard work ethic she was promoted.
"I continued to work hard and move up to the next level," stated Orfao.
After two years she had already reached a management position.
About ten years ago Orfao met someone who would help change her career: Lucky the Leprechaun, the mascot for the Boston Celtics.
Orfao reflected, "He walked into a gym that I worked at about 10 years ago. I used to make fun of him because he would show up with his own trampoline and I would think, 'who is this guy, why is he walking in with his own trampoline, it's weird'. And then I found out that he was in fact Lucky the Leprechaun."
Lucky the Leprechaun and Orfao started working out with each other and became best friends. Through this relationship she found out about the Celtics Dunk team. Five years ago she decided to tryout.
The dunk team has a standard tryout where candidates show up at a gym and do an open workout. Lucky also teaches safety and partner skills. After the tryout, candidates wait a few weeks for a phone call. If asked for a call back then you meet with Lucky, and a five person panel. The first time Orfao tried out for the team she didn't make it.
Five years later she had the courage to tryout again. This time she was called in for the in-person interview. She proved that she would represent the Boston Celtics well, especially with her strong work ethic and desire to be a part of the dunk team family.
There are 11 dunk team members, and Lucky the Leprechaun makes 12.
Orfao is the first woman on the Celtics dunk team, but to Orafo, she sees it differently.
"It's not about gender, it's about doing things that change people's lives."
"
It's not about gender, it's about doing things that change people's lives."
— Betsy Orfao
Throughout the season the schedule changes, from opening night to the month of May it's a couple of events each week. Games are twice a week with practice being one or two days a week.
Orfao explained that being a dunk team member is a "full time commitment for a part time job. The schedule is very up in the air, but you're expected to be there on the spot. It's about three to four commitments a week."
For Orfao, the dunk team brought her back to when she performed as a cheerleader, but this is even better.
She shares, "It's outside the box, it's right up my realm. I was also a big fan of flipping. I didn't always like all of the aspects of cheerleading like the short skirts, having to dress up, I didn't want to have to deal with that. This was a way out of that so this was really cool to be able be Betsy and do what I wanted to do and focus on flips."
As a dunk team member she has the opportunity to help out at Junior Celtics clinics where she gets to work with kids. She is also constantly improving her skills. Her biggest improvement is now being able to jump at the same level as her male teammates.
Orfao has already achieved numerous accomplishments, but she still has many goals for her future.
"I want to get my own apartment. I also want to accomplish my flip dunk, which is running off the trampoline, doing a flip, and slamming that ball into the hoop, so that I can cut my hair off. I have been working for over a year to get that trick…," she shared.
Long term goals also include one day earning a degree to be a teacher and having a family, but right now she is content knowing that she is with the Celtics.
And in closing, Orfao stated, "And most importantly, I just want to be happy."