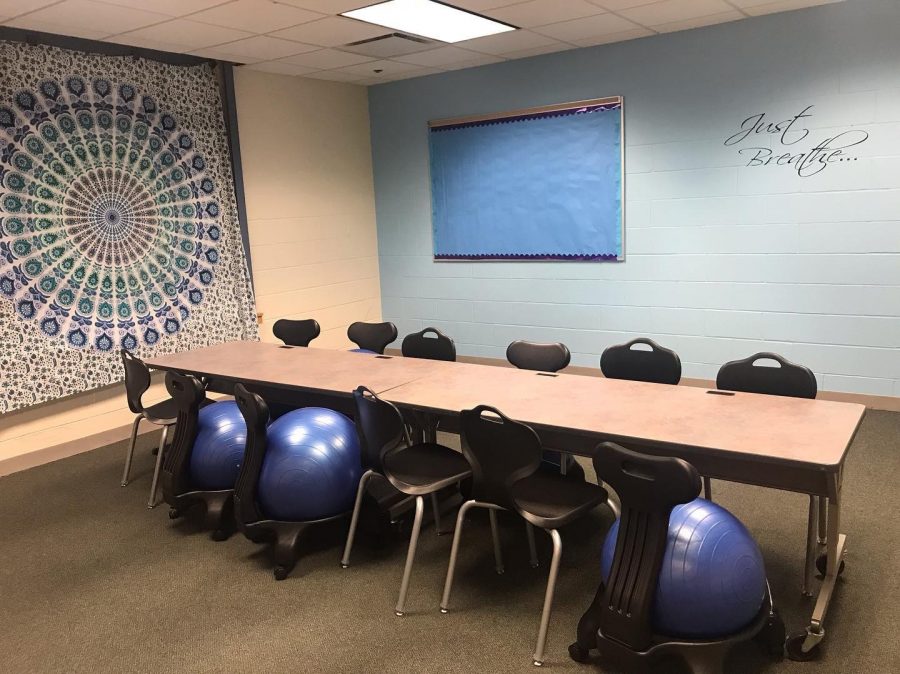 Anita Cellucci
The Teen Advisory Board is a club that focuses on WHS student issues; the club has been running for a decade. Currently, the club is focused on decreasing students'  stress levels at WHS. The club's mission is to encourage library use and awareness by giving students the opportunity to create a more teen appealing atmosphere for learning, meeting, and creating, while also obtaining a new perspective on libraries. 
The club recently received a grant for mental health and they chose to establish a "stress less space" in the library.  The space is meant to be used for any student who needs a place to sit and take a few minutes to breathe. 
Although the stress less space is relatively new, students have already begun using it to participate in activities such as yoga. Members of the club write kind messages on sticky notes and put them on mirrors in the bathrooms.  They also are continuing to plan for grants and the most effective way they could use them.
TAB also works with the Westborough community as they are also involved at the public library.  One project they are working on is interviewing adults about their lives and asking questions, such as, "What is a piece of advice you would give to your younger self?" 
The club meets every Tuesday after school in the stress less space in the library. If you would like to participate you can contact the president Giovanna Silva.