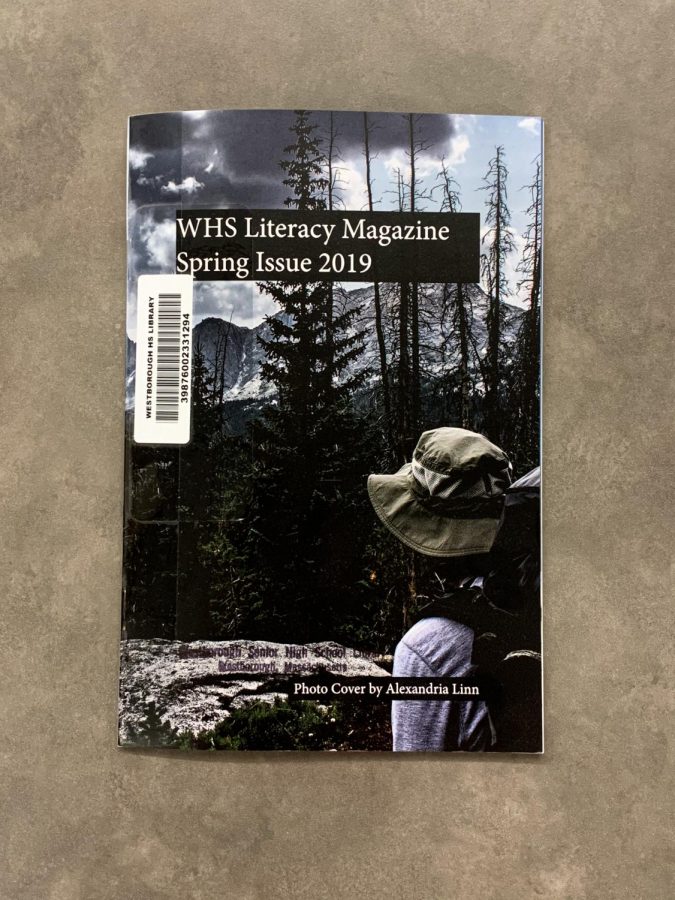 Corina Gencarelli '20
Westborough High School's Lit Mag (Literary Magazine) is publishing their first submission of the 2019-2020 school year.  
Lit Mag is a publication by and for Westborough High School students that showcases photography, art, poetry, short stories, memoirs, and other types of art and creative writing.  The Lit Mag is an opportunity for students to express themselves through art and writing. 
The magazine is published twice a year, once in the winter and another in the spring. For every submission, there is one Editor's Choice Award, which awards one piece submitted.  The winner is awarded a gift card. The award is chosen by senior Christiana Wawersik the club's editor. Every submission is considered for the award. 
The Co-Editor and Publicity Manager for the magazine, senior Isabella Angelini says, "It's definitely something to work towards and a great accomplishment."
Angelini encourages all students to submit a piece for the Lit Mag.
 "If you have a piece of art or writing that you are really proud of that you think people would enjoy seeing you should definitely submit it. Whether or not you are chosen for the award, submitting a piece can help your confidence because you are putting yourself out there,"Angelini shares.
For students who may be nervous about submitting a piece, they can send in their work anonymously and still have the chance to be proud that their work was published. 
To fund the magazine, Lit Mag hosts Ned's Coffee House in the winter, which is another opportunity for students to showcase their talent. 
This year Ned's Coffee House will be December 6.
Angelini explains, "Not a lot of people know that Ned's Coffee House is a Lit Mag fundraiser. If you come and pay a small admission fee to see a great night of talent you are also supporting the creation of Westborough High School's Lit Mag."
The Lit Mag Club's main job is to put together submissions for the magazine in order to publicize. They also hold creative writing activities that help club members become better writers. 
The deadline for the winter edition of the magazine is November 1. Students can submit their work to the Lit Mag email, [email protected] or drop it off outside room A328. 
The magazine will be published in the first week of December.