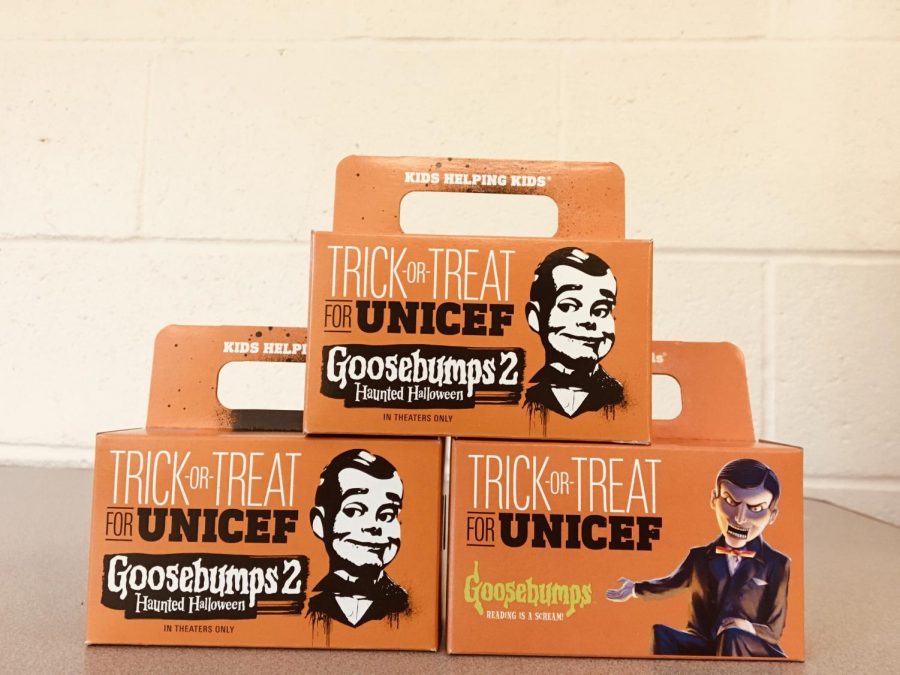 Miara Sasdi
Trick-or-Treat for UNICEF club is in full swing for the WHS club. Club members visited many local businesses during the week of October 14 dropping off boxes for customers to donate their change. Over 20 boxes were dropped off by club members. Some of the businesses where people can find UNICEF boxes include Dunkin' Donuts, Sugar Shack, and Learning Express.
Within WHS,  the club will be holding a competition among all first period classes to help encourage students to donate. The first-period class that raises the most money will be awarded a donut party. The competition will be held Monday through Friday the week of October 28. 
This will be the club's second year running this event, but this is the 69th year that the global organization UNICEF is running this fundraiser. 
There are also other ways to help raise money for Unicef during the holiday season. Trick-or-treaters can bring their UNICEF box with them when they go out for Halloween and collect donations, or adults and older students can host events such as a movie or costume party with donations benefiting UNICEF. 
The UNICEF Club's main focus is to support and donate to the organization, UNICEF (United Nations International Children's Emergency Fund), which helps children in need that live in third-world countries. This includes giving children needed vaccinations and help fight for children's rights.
Senior Rhea Balasubramanian, Treasurer of the UNICEF club, comments, "Trick-or-Treat for UNICEF is a fantastic way to incorporate Halloween, which is a time so many students look forward to. I'm definitely sad that it will be my last year doing the fundraiser with WHS, but I am excited to see the success of it this year."