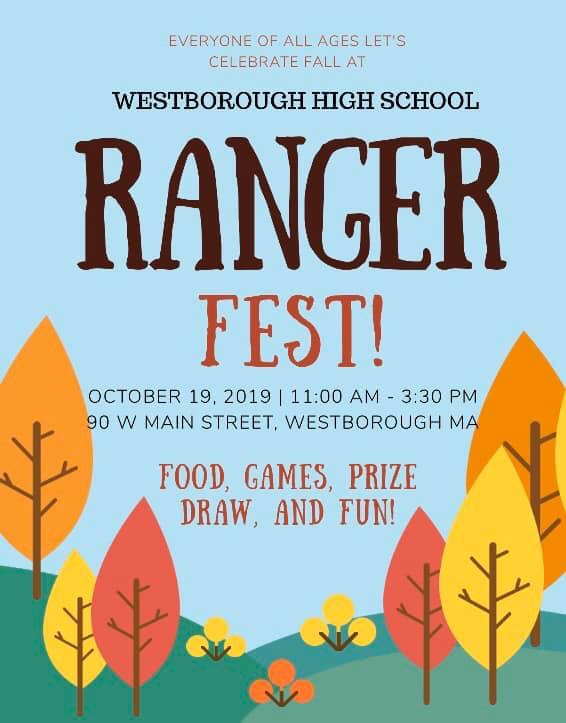 Julia Desmond '22
Ranger Festival is the new homecoming and is sure to be a great way to come together as a community for a day of fun and excitement! 
The festival was renamed from homecoming because according to Student Council President Miara Sasdi, "We felt that the whole point of the festival is to attract the whole community, it's supposed to be for people of all ages, for high school students, and then also young families. We felt like the name homecoming was attracting just high school alumni which wasn't the point of the festival so we decided to change the name." 
The festival will take place on Saturday, October 19, 11-3:30 p.m. in the lower parking lot of WHS.   The football game will at 1pm against Nashoba Regional High School. 
There will be clubs at the event with their own tables.
"We will be having food trucks and vendors, lots of booths with different activities, also a lot of WHS clubs are each running their own booths too. There might be some bake sales or different games as well and a prize draw," Sasdi says. The Ulhman's Ice Cream truck will be here along with Captain Ron's, Pangea Cuisine and Rocco's Donuts.
There will also be a cornhole tournament to raise money for the Physical Education Department. 
A couple years ago there was also a Homecoming dance but instead "we're going to continue with that this year but we are going to be doing a winter ball in December," remarks Sasdi. 
The money raised during the event will help fund student council and future all-school activities. Be sure to stop by this weekend for some fun!