Freshman Profile: WHS Volleyball Player Julia Goretti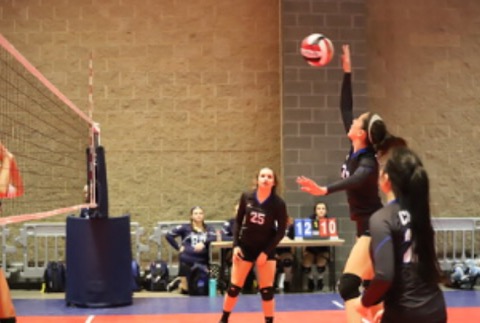 Katie Foley '23, Contributing Writers
October 3, 2019
Hang on for a minute...we're trying to find some more stories you might like.
Freshman Julia Goretti started playing volleyball in the fourth grade at some volleyball clinics in Westborough. She had always wanted to play volleyball, and had this love for volleyball that is hard to explain. 
Goretti is a middle blocker on the JV volleyball team. Goretti's favorite thing about volleyball is that the teams are so supportive of each other. Goretti has a very strong relationship with the other players on the team. 
"Its aggressive, but you won't get knocked down," she says. 
Volleyball helped her transition into high school a lot. There are so many volleyball teammates in school she says. 
Volleyball takes up a lot of time at the end of a long school day so there isn't the time Goretti would like to get her homework and studying done. But she wouldn't "trade it for anything." 
In her free time, Goretti likes to ski and hang out with her friends and family. She used to play soccer but stopped a few months ago, so volleyball is her favorite sport. Goretti likes writing and reading. 
Goretti is hoping to improve her volleyball skills and have the chance to play again next year for Westborough High.